As recently as five years ago there were no craft breweries north of Kamloops in British Columbia, but over that span an extended network of breweries has blossomed in the region. From Prince Rupert on the west coast across to Valemount near Jasper on the Alberta border, there are now eight craft breweries to visit on the new Northern BC Ale Trail, each one celebrating local history, geography and culture in its own unique way.
British Columbia is bigger than many countries, extending more than 2,000 km north of the United States border. Most of BC's residents live "down south" within a few hours of the border, yet the vast interior of the province is dotted with smaller communities that are connected by a well maintained highway system. With majestic scenery and abundant natural beauty, exploring this beautiful region is perfectly suited for those who enjoy epic road trips—especially when the reward at the end of a long day of driving is a craft brewery serving up delicious beer.
Beginning in Prince Rupert on the west coast, which is connected to Vancouver Island by the scenic BC Ferries Inside Passage route, the first brewery to visit is Wheelhouse Brewing. Its nautically themed tasting room is always jammed with locals and visitors enjoying the beer and food, often accompanied by live music.
The next stop heading west is Terrace, home to the Sherwood Mountain Brewhouse. Founder and brewer Darryl Tucker believes the modern resurgence of small, local breweries is "a bit of a throwback to earlier and simpler times. People are coming together and having good times, talking about their adventures and supporting a local initiative and local ingredients."
The small city of Smithers offers a choice of two craft breweries: Bulkley Valley Brewing and Smithers Brewing. Both embrace the region's many outdoor activities: skiing, hiking, mountain biking and fishing.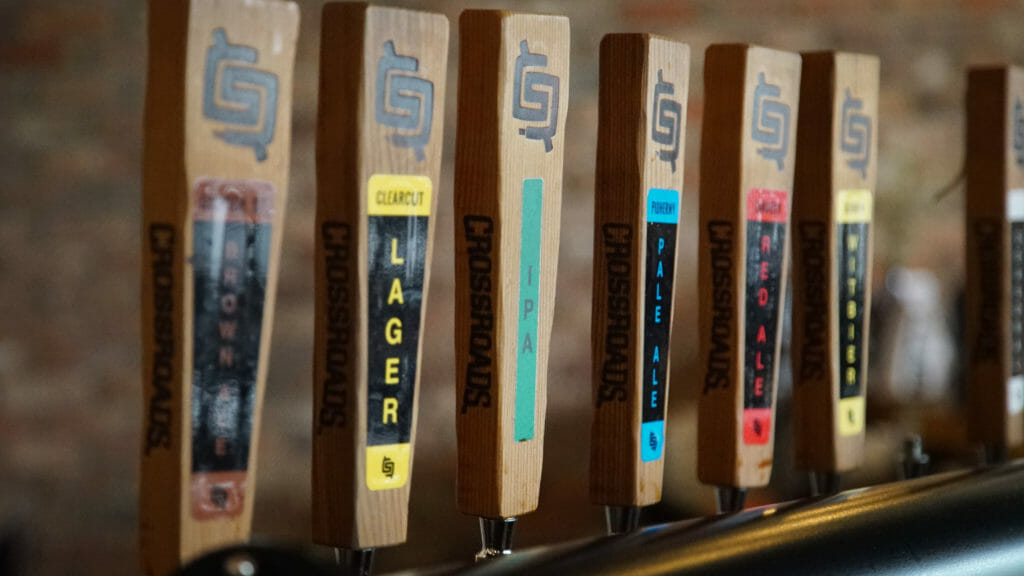 Prince George, the largest city in BC's North, also has two breweries of its own: CrossRoads Brewing and Trench Brewing and Distilling. Each is playing an important role in helping to revitalize their neighbourhoods by bringing people into their tasting rooms.
Three Ranges Brewing, located near Jasper, Alberta, in Valemount, was an early northern pioneer when it opened in 2013. Its founder, Michael Lewis, fell in love with his wife's hometown and decided to build his dream brewery there. His efforts to introduce the community to craft beer have clearly paid off, considering all the other breweries that have since followed his lead.
And last but not least is Barkerville Brewing located in Quesnel near the popular Gold Rush-themed historic town of the same name. The gold rush theme is evident throughout the welcoming tasting room and on the labels of its beers, but the brewery is also known for the fact that its staff is mostly made up of women, including the top jobs of brewmaster and general manager, something that is still relatively unusual in the craft beer industry. Cheers to that!
Maybe it's time to plan your own epic road trip across the Northern BC Ale Trail.