brewery
Barkerville Brewing
EST. 2014 | Quesnel
Contact & Directions
There's gold in them thar hills! Or at the very least, delicious golden beers from this award-winning gold rush-themed brewery.
Located at the confluence of the Fraser and Quesnel rivers along the historic Cariboo Gold Rush Trail, Barkerville Brewing takes its name from the nearby ghost town/tourist attraction. The gold rush theme is evident throughout the welcoming tasting room with pioneer relics and a rustic wooden communal table dominating the room.
In addition to beer names steeped in local history — like the Hurdy Gurdy Hibiscus or the Wandering Camel IPA — Barkerville's brews often use local ingredients, too, like birch syrup or chaga mushroom. The beers are worth the trip; Barkerville won two golds and a bronze at the 2016 B.C. Beer Awards, sending the message that northern beer is not to be ignored.
Listen to the Cascadian Beer Podcast episode featuring Barkerville Brewing.
Fun Fact
Barkerville Brewing is one of the few breweries in B.C. run almost entirely by women. Fully 80% of its staff, including the head brewer and general manager, are female — this despite the fact that the brewery's logo is an old style moustache!
Recommended Beers
Fancy a flight? Here are some sampler suggestions for Barkerville Brewing
View All Beers
Pint Glass
18 Karat Ale
Tulip
Wandering Camel IPA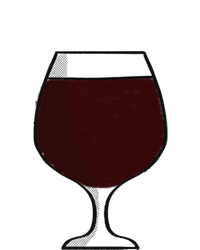 Snifter Dark
52 Foot Stout