Trench Brewing
& Distilling

EST. 2018 | Prince George
Prince George's newest craft brewery is also the city's first craft distillery.
While craft beer is relatively new in Prince George, the locals are already lining up to get their growlers filled at Trench Brewing and Distilling, the city's newest craft brewery — and its first craft distillery.
With its location in the gritty, industrial east end of downtown, Trench's tasting room — featuring big communal tables, lots of local timber and stylish antler-based décor — feels straight out of East Van. There's live music, local wines and charcuterie, and West Coast-inspired beers like the approachable, citrus-forward Pine Pass Pale Ale — the perfect thing for those long northern summer nights.
Listen to the Cascadian Beer Podcast episode featuring Trench Brewing and Distilling.
Recommended Beers
Fancy a flight? Here are some sampler suggestions for Trench Brewing & Distilling
View All Beers
Goblet
Fang IPA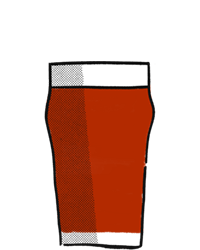 Pint Glass Red
Viking Amber Ale
Mug
Pine Pass Pale Ale