brewery
Another Beer Co
EST. 2019 | New Westminster
Contact & Directions
If you want Another Beer, you'll have to travel to New Westminster.
New Westminster's Sapperton neighbourhood has a long and storied brewing history — beer was brewed there continuously from the late 1800s until 2005. More than a decade has passed since Labatt closed its big plant there, but now beer is back in the Sapperton Brewery District thanks to Another Beer Co. 
Named with tongue firmly in cheek to reflect the fact one of its co-owners already owns another brewery south of the border (Spokane, WA's Whistle Punk Brewing), but also to reinforce the necessity of having to visit the brewery in person to taste Another Beer, the brewery is all about presenting creativity and variety in its beer lineup. Every time you visit, there will always be another beer on tap because the brewery will always be changing things up and introducing new beers.
The brewery has an open-concept warehouse-style space with a 20-seat tasting room located right inside the brewery. Drop by for Another Beer.
Recommended Beers
Fancy a flight? Here are some sampler suggestions for Another Beer Co
View All Beers
Pint Glass
You've Changed Pale Ale
Tulip
Young Wild and Hazy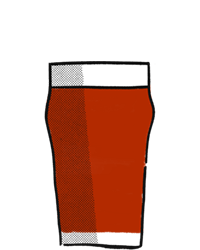 Pint Glass Red
Engine Head American Rye Ale