brewery
Backcountry Brewing
EST. 2017 | Squamish
Contact & Directions
Backcountry Brewing has become a community hub in Squamish for locals and visitors alike.
Backcountry Brewing has done an impressive job of creating a comfortable, stylish and welcoming tasting room within its larger functional brewing facility. Grab a seat at one of the communal tables and enjoy the lantern lighting and log cabin themes throughout. The extensive beer list features 20 taps, a solid range of styles with a focus on hoppy, hazy IPAs and tart, refreshing sour beers that is balanced by porters, pilsners and special releases. The tasting room, kitchen & retail store are open daily with a menu of (incredible) pizza, salads, and snacks. Spend an evening at the long, central table enjoying the beer, pizza and community with some new friends … whoever you end up sitting across from.
Listen to the Cascadian Beer Podcast episode featuring Backcountry Brewing.
Fun Fact
Some of Backcountry's owners also operate a 25-acre farm in Maple Bay on Vancouver Island where they grow nine varieties of hops on five acres of farmland. You can bet that some of those hops end up in beers produced at the brewery in Squamish. Hops grown there include: Cascade, Centennial, Chinook, Glacier, Horizon, Sorachi Ace, Triple Pearl, Ultra and Vangard. The farm also has two acres of cider apples and a big garden growing fruit and vegetables for the Backcountry Kitchen.
Recommended Beers
Fancy a flight? Here are some sampler suggestions for Backcountry Brewing
View All Beers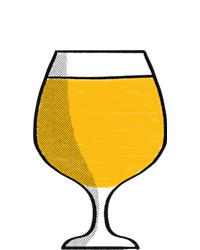 Snifter
Widowmaker IPA
Pint Glass
Trailbreaker Pale Ale
Pilsner
Ridgerunner Pilsner