brewery
Mount Arrowsmith Brewing
EST. 2017 | Parksville
Contact & Directions
This stylish craft brewery is the perfect accompaniment to Parksville's beaches and resorts.
Brewery of the Year, 2017 BC Beer Awards.
Parksville is best known for its gorgeous beaches, resorts and restaurants. But what goes better at any of those places than a delicious craft beer? That's where Mount Arrowsmith Brewing comes in. Named for a local mountain, this craft brewery has a stylish tasting room where you can sample the beers, pick up a bottle or two, or fill a growler. The brewery also features an on-site kitchen and pizzeria that makes a range of delicious pizzas.
The beer is made by Dave Woodward, who grew up nearby but made his name while brewing in Whistler, Tofino, and Victoria. He is well known for his audacious IPAs, and the one he brews here is a fine example. Of course, the other styles he makes are delicious as well. Pop in on your next vacation to the area or even if you're just passing through on a Vancouver Island road trip. 
You can also listen to this Cascadian Beer Podcast episode featuring Mount Arrowsmith Brewing.
Recommended Beers
Fancy a flight? Here are some sampler suggestions for Mount Arrowsmith Brewing
View All Beers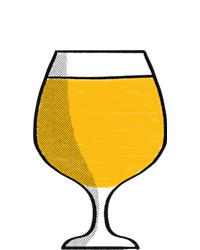 Snifter
Jagged Face IPA
Pint Glass
Salish Sea Pale Ale
Pint Glass Dark
Low Pressure Porter