Moody Ales

EST. 2014 | Port Moody
As the westernmost brewery on the beer relay known as Brewers Row, Moody Ales represents either the starting block or the finish line.
Founded by homebrewers Adam Crandall and Dan Helmer, Moody Ales prides itself on its large, welcoming tasting room and award-winning beers. In the spirit of its homebrewing roots, the brewery features weekly experimental casks and small batches. Don't expect amateurish brews, though. Their flagship beers are some of the best in British Columbia. Make sure to check out their patio—located on the quiet end of the street, it's the perfect spot to enjoy their well crafted beers.
Recommended Beers
Fancy a flight? Here are some sampler suggestions for Moody Ales
View All Beers
Pint Glass Dark
Hardy Brown Ale
Pint Glass
Affable IPA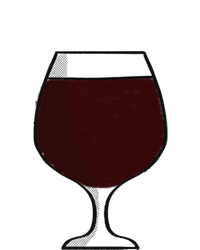 Snifter Dark
Smouldering Smoked Porter
Fun Fact:
Despite the name, Moody Ales does make lager — a Vienna Lager created by one of their brewers, Robyn, who likes to pair it with German bratwurst. Sho, another Moody Ales brewer, prefers it with Mexican carnitas. This actually makes sense because the style originated in Vienna in the 1800s and later became popular in Mexico thanks to Austrian emigrant brewers. It's a malt-forward, clean lager that obviously pairs well with pork.