brewery
Marten Brewing Company
EST. 2015 | Vernon
Contact & Directions
Craft beer and barbecue are on the menu at this beautifully converted venue in downtown Vernon.
When Stefan and Pearl Marten decided to buy and renovate this big building at the corner of 30th and 30th in downtown Vernon some folks were skeptical since several previous businesses had failed there. But they dove in, rolled up their sleeves and worked hard to turn the old nightclub into a brewpub. They reno'd and re-built the whole place, doing most of the work themselves, and the result is pretty special. There is seating for 200 people on two levels surrounding and overlooking the brewery in the middle of the room. Yes, the beer is literally the focus here, but the food is also excellent, featuring a mix of barbecue, pizzas and classic pub fare. Visitors will quickly find themselves returning again and again to try something else on the diverse and mouth-watering menu.
You can also listen to this Cascadian Beer Podcast episode featuring Marten Brewing.
Fun Fact
Back in 1985, Vernon became one of the early epicentres of microbrewing in British Columbia when the Okanagan Spring Brewery opened there. Over the following decade OK Spring expanded its range throughout the province, introducing many communities to "microbrew," and by the early '90s, Okanagan Spring Pale Ale was BC's quintessential craft beer — before we even called it "craft." Eventually, the operation grew so large that it was bought by Sleeman Breweries of Ontario, which in turn was bought by the Japanese brewery, Sapporo. Because it lost its independence, we don't really call Okanagan Spring a craft brewery anymore, but the big operation is still there in Vernon, employing many locals and churning out a lot of beer. Cheers to that!
Recommended Beers
Fancy a flight? Here are some sampler suggestions for Marten Brewing Company
View All Beers
Pint Glass
BC Bud IPA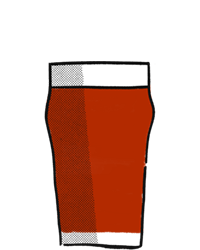 Pint Glass Red
Rough and Dirty Red Ale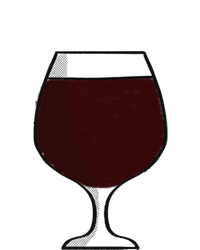 Snifter Dark
Cookie Monster Nitro Stout