brewery
White Rock Beach Beer Co.
EST. 2013 | White Rock
Contact & Directions
White Rock's original brewery.
White Rock's first brewery was founded by two high school teachers, Peter Adams and Bill Haddow, who loved beer but didn't know how to make it themselves. With no background in brewing, they started from the ground and built their way up to this successful microbrewery today. The uptown tasting room offers a friendly, welcoming experience, with a wide range of styles available to sample or take away in a growler.
Recommended Beers
Fancy a flight? Here are some sampler suggestions for White Rock Beach Beer Co.
View All Beers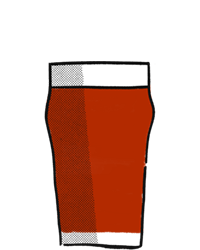 Pint Glass Red
East Beach Nut
Tulip
Pier IPA
Pint Glass Dark
Border Porter