brewery
Whistler Brewing Company
EST. 1989 | Whistler
Contact & Directions
Visit the brewery in Function Junction or raise a pint of Whistler beer at one of the famous resort's many bars or restaurants.
Founded in 1989, Whistler Brewing was one of BC's early pioneer microbreweries. Its original incarnation went through several ownership changes, with the brand even owned by Alberta's Big Rock Brewery for a while. However, as the 2010 Winter Olympic Games approached, the brewery returned to Whistler and opened a facility in Function Junction, a light industrial neighbourhood south of the Village. Not only did this solidify the connection residents feel with the brewery, but it also provided a place for visitors to taste the beer and see it being made first hand.
Fun Fact
Whistler isn't just for snowboarders and ski fanatics. It's a world-class year-round destination with some of Canada's best restaurants, shopping and sightseeing opportunities. It's also a mecca for mountain bikers with many miles of trails, including the Top of the Mountain trail that descends 5,000 feet from the top of Whistler Mountain to the Village. The much improved Sea-to-Sky Highway makes getting there easy, or you can even fly in from Vancouver or Victoria via floatplane, landing close to the resort on a beautiful alpine lake nestled in the mountains.
Recommended Beers
Fancy a flight? Here are some sampler suggestions for Whistler Brewing Company
View All Beers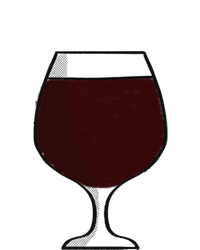 Snifter Dark
Black Tusk Ale
Pint Glass
Forager Gluten Free Pale Ale
Pint Glass
Hazy Trail Pale Ale