brewery
Northpaw Brew Co.
EST. 2018 | Port Coquitlam
Contact & Directions
North of the tracks is this PoCo craft beer hotspot with hip hop flavour.
Port Coquitlam's bubbling Fremont Village development might as well be called Ferment Village at this point, thanks to the likes of craft breweries like Northpaw Brew Co. drawing thirsty Port Coquitlamites to the banks of the Pitt River. Here they'll find Northpaw bringing some much needed hip hop flavour to the B.C. craft beer scene, with beers name-checking the likes of Wu-Tang Clan, Notorious B.I.G. and A Tribe Called Quest. 
Since opening in 2018, Northpaw has released more than 140 different beers, so there's an excellent chance you'll find something to your fancy here pouring on one of the eight draft taps or in the fridge full of limited releases. While Northpaw doesn't have a full kitchen, there's a wide selection of hot and cold snacks, like delicious Jamaican patties to pair with your Jamaican Pale Ale.
Recommended Beers
Fancy a flight? Here are some sampler suggestions for Northpaw Brew Co.
View All Beers
Pint Glass
Jamaican Pale Ale
Pint Glass
C.R.E.A.M. Ale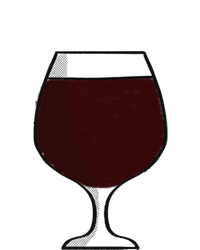 Snifter Dark
Checkmate Baltic Porter