brewery
Storm Brewing Ltd.
EST. 1994 | Vancouver
Contact & Directions
Storm Brewing is proud to be Vancouver's longest-running craft brewery and is hailed as a must visit destination by craft beer fans worldwide! Enter through the loading door and find yourself "behind the scenes" of an active working brewery.
Since 1994, brewer James Walton and the Storm Brewing team have been bringing Vancouverites innovative & unpretentious craft beer. James is hailed as a craft beer pioneer by both media and trade and is a stickler for quality. He has led his team to produce over 400 different "Brainstorm" brews, gaining Storm the reputation of being the most creative and innovative brewery in the country.​ ​
Boasting a diverse, unique, and ever changing menu of beers, this gritty little brewery is worth a stop. Bring your thirst and a sense of adventure! Their beer is unfiltered to ensure more flavour, unpasteurized, and naturally produced without the aid of chemical treatments, additives, or preservatives. You can find Storm Brewing on tap at bars and restaurants in Vancouver and at their brewery. They do sometimes package and stock local liquor stores as well.
Recommended Beers
Fancy a flight? Here are some sampler suggestions for Storm Brewing Ltd.
Pint Glass
Presipitation Pilsner
Tulip
Hurricane IPA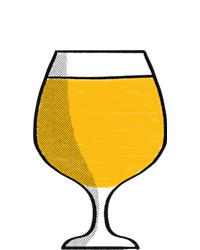 Snifter
Flanders Sour Ale