Maple Meadows
Brewing Co.

EST. 2015 | Maple Ridge
Maple Ridge's first brewery is a small operation overflowing with craft beer choices.
The first microbrewery to open in Maple Ridge in 2015, Maple Meadows Brewing was founded by local entrepreneur Carlo Baroccio who has operated the tiny brewery as a true labour of love ever since. The comfortable tasting room might be small, but it always boasts a great variety with 10 beers on tap, including two nitro taps for specialty pours, and occasional cask-conditioned beers, as well as red and white wine. This truly is a destination brewery since its small capacity does not allow for packaging or off-site sales — so drop by for a tasting flight and a chat with the friendly staff, and bring some growlers along to take some of your favourites home with you afterwards.
Recommended Beers
Fancy a flight? Here are some sampler suggestions for Maple Meadows Brewing Co.
View All Beers
Pint Glass
West Coast Ale
Pint Glass Dark
Black IPA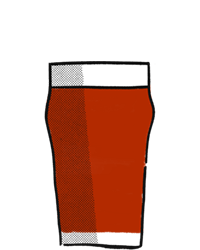 Pint Glass Red
Dark Red Ale