brewery
Foamers' Folly Brewing
EST. 2015 | Pitt Meadows
Contact & Directions
Pitt Meadows' sole brewery showcases one of the most diverse beer line-ups on the BC Ale Trail.
Just west of Maple Ridge is the community of Pitt Meadows, home to one the most adventurous breweries on the BC Ale Trail. Its tasting room boasts 20 taps, and the brewers work hard to ensure that new beers are being poured all the time. The brewery also has a big outdoor patio, and offers food, including hot dogs, nachos, and pizza. It's a family friendly space with board games available to play and occasional events including music nights, special beer releases, and pretty much any good reason to throw a party. Many of the beers are packaged in cans or bottles, as well — a good thing since it would be folly to try to sample every tap in a single visit.
Fun Fact
Foamers' Folly might just be the most unusual name of a brewery anywhere. Here's the story behind its origin: a "foamer" is apparently a person who is absolutely obsessed with trains. The brewery is located close to some busy train tracks. Connect that to the "foam" on the top of a beer and add the concept of "folly" as a sense of adventure and unique exploration.
Recommended Beers
Fancy a flight? Here are some sampler suggestions for Foamers' Folly Brewing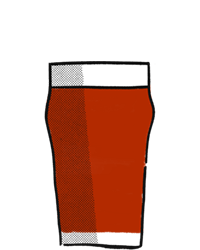 Pint Glass Red
Ten Feet Tall Dry-Hopped Pale Ale
Pint Glass
Yada Yada IPA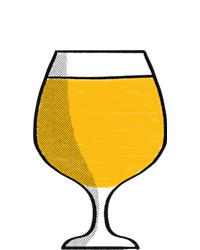 Snifter
Lavender Earl Grey ESB