brewery
Tin Whistle Brewing
EST. 1995 | Penticton
Contact & Directions
The Okanagan's original brewery is still going strong 25 years later.
Located in a recently renovated repurposed historic industrial building, Tin Whistle provides a dramatic space to focus on your love of exploring craft beer. The lineup of beers is inspired by the Okanagan Valley including styles that highlight the fruits and honey of the region. Tin Whistle is also the first certified carbon neutral brewery in BC — the company's mission is to produce incredible beer with less impact.
Visit the new picnic patio, bring your kids to ride the Tin Whistle train, or sit around community tables sipping beer and listening to the brewery's record collection.
Fun Fact
Tin Whistle has a miniature locomotive on display in the brewhouse. Ask to see it — it's the perfect spot for a selfie.
Recommended Beers
Fancy a flight? Here are some sampler suggestions for Tin Whistle Brewing
Pint Glass Dark
Killer Bee Dark Honey Ale
Pint Glass
Coyote Blonde Ale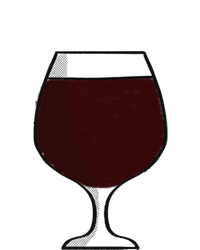 Snifter Dark
Midnight Peach Ale