brewery
The Office Brewery
EST. 2021 | Kelowna
Contact & Directions
Finish up your work, throw your laptop out the window, and unwind with your friends at The Office.
Meetings are definitely more fun at The Office Brewery.
This new addition to Kelowna's bustling North End Brewery District markets itself as the place to go at the end of your workday to unwind in the company of good friends—who may or may not also be your co-workers.
While the workplace theme is playfully explored through beer names like Water Cooler Gossip, Don't Tell Accounting and Better Look Busy, the brewery does take brewing very seriously so expect high quality, delicious examples of traditional craft lagers, ales, and European-inspired brews.
Recommended Beers
Fancy a flight? Here are some sampler suggestions for The Office Brewery
View All Beers
Tulip
Don't Tell Accounting Hazy IPA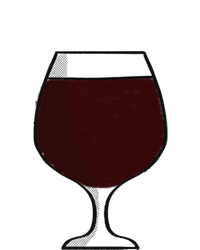 Snifter Dark
Mumbo Jumbo Sour
Pint Glass
Water Cooler Gossip West Coast Pale Ale