brewery
The Bakery Brewing
EST. 2019 | Port Moody
Contact & Directions
An artisan brewery that embraces experimentation and flavour exploration.
The newest brewery on Brewers Row comes from the same team that opened Moody Ales just down the street. The building had previously housed an Italian bakery for a long time, so when Moody began using it as a storage space a few years ago, staff took to calling it the Bakery, as in "I'm just going to get something from the Bakery." When they decided to open a second brewery there, one that would focus on unique flavour experimentation and barrel-aging, the name just stuck. After all, it was evocative of what they were trying to do there while also reflecting traditional brewing, which is so similar to bread-making. 
The brewery doesn't sell its beers outside of the building —just like an artisanal bakery, you'll have to go there in person to get the goods right at the source. The tasting room is a comfortable, welcoming space, with lots of room inside or outside on the patio. You will always find something new on tap, and you may never see it again, including light clean ales and lagers, hoppy/hazy IPAs, mixed fermentations, and kettle sours. The Bakery is the perfect place to enjoy the process of discovering new styles and flavours.
Recommended Beers
Fancy a flight? Here are some sampler suggestions for The Bakery Brewing
View All Beers
Pint Glass
Botanical Ale Series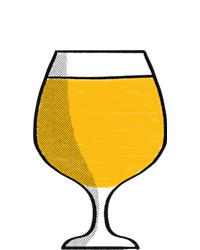 Snifter
Raw Farmhouse Ale Series
Goblet
Culinary Ale Series