brewery
Studio Brewing
EST. 2021 | Burnaby
Contact & Directions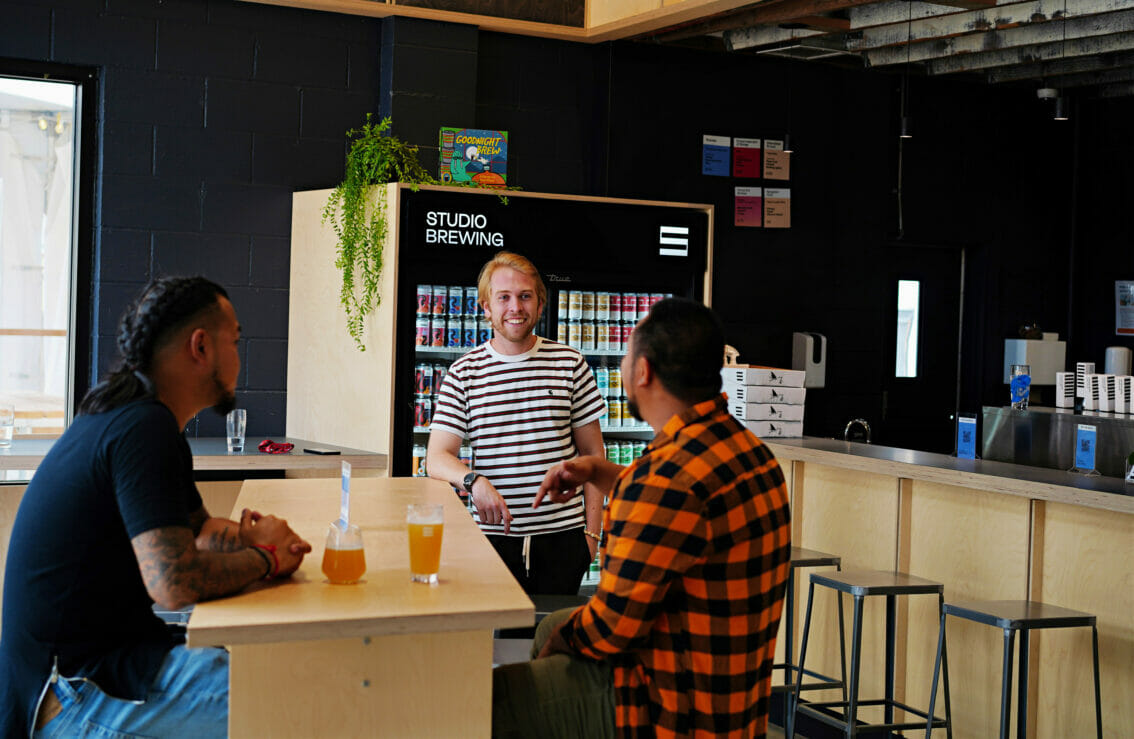 Tasty beer is by design at Burnaby's Studio Brewing.
What Burnaby lacks in quantity of craft breweries, it makes up for in quality, and Studio Brewing seems to be carrying on that tradition. Despite a population of more than a quarter million, Studio is just the In Between City's third brewery, alongside Dageraad and Steamworks.
Since opening on Beresford Street—just a hop, skip, and a stumble from Royal Oak SkyTrain station—Studio has been turning heads with its eclectic and well-constructed beer lineup, featuring collabs with craft beer cool kids like Brassneck, House of Funk, and Dageraad. This isn't surprising considering its former Twin Sails and Coalesce brewmaster Ryan Voigt at the helm here.
The tasting room itself is cozy and inviting, with a sleek minimalist look that's easy on the eyes. Outside you'll find a heated, dog-friendly patio, along with a rotating food truck lineup, ensuring there'll always be something new and exciting to eat, as well as to drink.
Recommended Beers
Fancy a flight? Here are some sampler suggestions for Studio Brewing
View All Beers
Tulip
Daisy Chain New World Saison
Stange
Little Dreamer Belgian Single
Pint Glass
Rolodex American Pale Ale