brewery
Settlement Brewing
EST. 2020 | Vancouver
Contact & Directions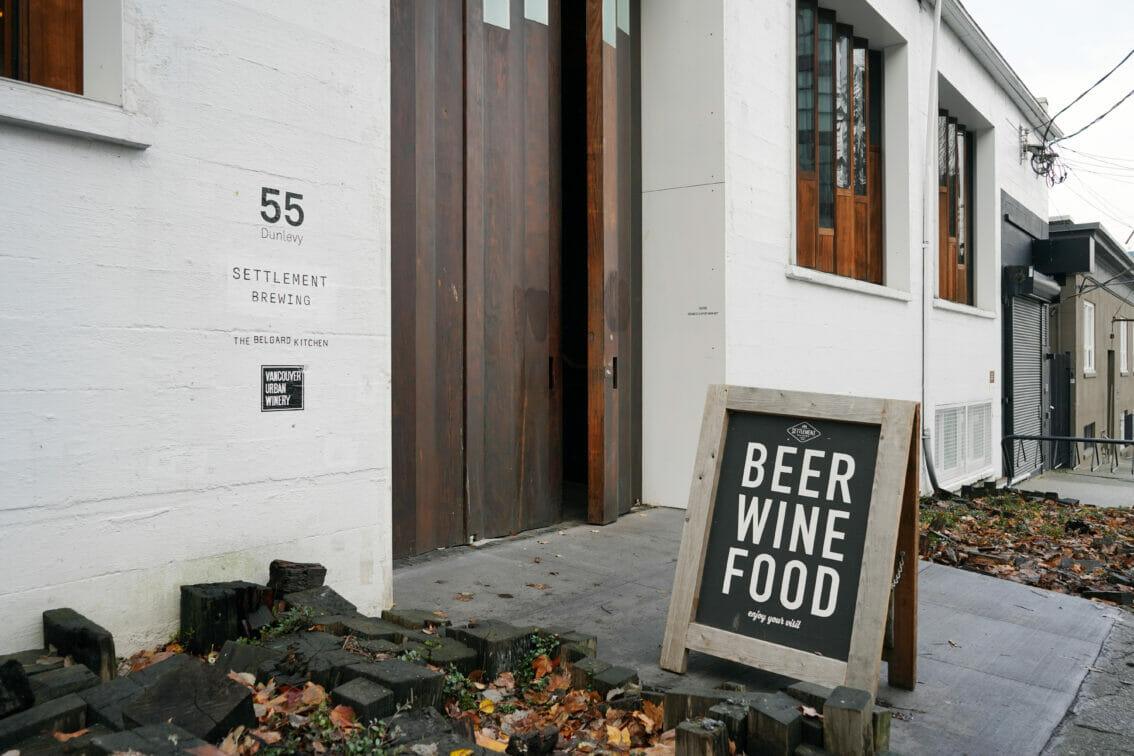 Settle in for superb beer and food at this stylish Railtown building.
The Settlement Building, built in 1923, is a gorgeous, former steel plant with imposing wooden doors and soaring ceilings; it's been sumptuously renovated into an open-plan dining concept lined with barrels and bathed in natural light. Here, diners and drinkers can choose from the lineups of Settlement Brewing and its fellow tenants Vancouver Urban Winery and the stellar Belgard Kitchen — which offers an assortment of high-end casual sharing plates, salads, bowls and sandwiches, and a showstopping brunch, all emphasizing local produce. It's a one-stop location you could spend many happy hours at.
The brewery began as Postmark Brewing in 2014, but ownership changes led to its rebranding as Settlement Brewing in 2020. The beer menu is a solid line-up of standards and seasonal specialties that is only available onsite or at Havana Vancouver, a well-known Commercial Drive restaurant with common ownership.
Recommended Beers
Fancy a flight? Here are some sampler suggestions for Settlement Brewing
View All Beers
Pint Glass
Good News Hazy Pale Ale
Pilsner
Tranquilo Preserved Lime Lager
Stange
Portside Dry Hopped Pilsner