Riot
Brewing Co.

EST. 2016 | Chemainus
Celebrate the riot that is life at this beautiful, custom-built Chemainus brewery.
Founders Aly and Ralph were active members of the Vancouver beer scene throughout the 2000s–she as a brewer and he as her best bud and wingman. They decided to make the jump over to Vancouver Island and open their own brewery, but it took quite a bit longer than either imagined. Nonetheless, after several years of perseverance and unflagging optimism, their baby named Riot finally opened in Chemainus. It's a beautiful spot in a community that is relatively new to craft beer. Drop by for a taste in the tap room or on the sun-drenched patio out front. If you get a chance to meet Aly and Ralph, ask them to tell you a story or two about their experiences opening this brewery. You'll be having a riot in no time.
Recommended Beers
Fancy a flight? Here are some sampler suggestions for Riot Brewing Co.
Pint Glass
Lipslide Lager
Tulip
Junk Punch IPA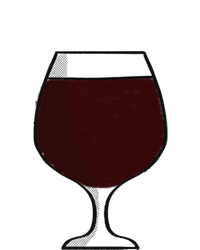 Snifter Dark
Working Class Hero Dark Mild
Fun Fact:
Riot's Head Brewer Fabian Specht has worked in the BC brewing industry for a long time, mostly under the leadership of his mentor, Gary Lohin, brewmaster at Central City Brewers & Distillers. A couple years ago, Fab realized he was tired of all the commuting between the brewery in Surrey and his home in North Vancouver so he called up his old friend Aly and asked her if she'd hired a brewer at Riot yet. When told Gary, he was thrilled for Fab to take on this new challenge. Fab's favourite style of beer is lager and it definitely shows in Riot's Lipslide Lager.