Callister
Brewing Co.

EST. 2015 | Vancouver
Canada's first brewery incubator, featuring three beer brands under one roof.
This unique, collaborative operation is essentially four breweries in one. Along with Callister itself, three other brewing companies sign annual contracts to use the facilities here. The idea is to provide an opportunity to brewers who may not have the resources to open their own facility right off the bat. After a year of operating at Callister, they can choose to sign on again, move on to open their own breweries or work with another contract brewing partner. Currently, the partner breweries are Good Buddy Brewing and Sundown Brewing. The incubator model means the tasting room always has a wide variety of beers from the resident breweries on tap, making it a place to return to again and again.
Recommended Beers
Fancy a flight? Here are some sampler suggestions for Callister Brewing Co.
View All Beers
Pint Glass
Callister Brewing Straight C's West Coast Pale Ale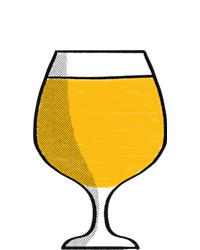 Snifter
Good Buddy Brewing No Rain Watermelon Sour
Weizen
Sundown Brewing Apricot Hefeweizen
Fun Fact:
Callister has proven to be a very successful incubator for some of Vancouver's most exciting new breweries. In its first two years of operation, four other companies got their start: Boombox Brewing, Brewery Creek Brewing, Lightheart Brewing, and Superflux Brewing (originally Machine Ales). Boombox and Superflux, in particular, have enjoyed big success contract brewing elsewhere — look for their beers on tap at pubs and taphouses or in packaged form at private liquor stores in the city.