As 2019 begins, it's clear that 2018 was another banner year for craft beer in British Columbia!
The craft beer industry continued to grow rapidly in BC: 17 new breweries opened their doors and another five either changed their names or re-opened under new management. Coinciding with that growth, we launched two new ale trails in Northern BC and Kamloops-Shuswap-Vernon, and expanded two others, adding Richmond to New West, Delta & Surrey, and re-tooling Vancouver Island into two new ale trails.
The most exciting achievement for its sheer scope alone was the addition of the new Northern BC Ale Trail. Spanning the province from Wheelhouse Brewing in Prince Rupert on the west coast to Three Ranges Brewing in Valemount near the Alberta border, this ale trail includes eight breweries in six communities, including three that just opened this year. It certainly is the most ambitious ale trail to complete, and that alone makes it an achievement worthy of a beer lover's bucket list for sure.
The new Kamloops, Shuswap & Vernon Ale Trail welcomed six craft breweries to the BC Ale Trail, including the Noble Pig Brewhouse, Red Collar Brewing and Iron Road Brewing in Kamloops; the organic farm-based brewery Crannóg Ales in Sorrento; the Barley Station Brewpub in Salmon Arm; and Marten Brewing in Vernon. This is classic road-trip country — all these communities can be found along the Trans-Canada Highway, with Vernon just a short side trip away.
With the addition of Richmond, the New West-Delta-Surrey-Richmond Ale Trail effectively doubled in size as three breweries in Richmond joined three in those other communities. The new additions included Britannia Brewing, Fuggles & Warlock Craftworks, and Monkey 9 Brewing.
Over on Vancouver Island, the two ale trails there were revamped and expanded with the addition of two new breweries: Small Block Brewing in Duncan and Twin City Brewing in Port Alberni.
Twin City went on to win Best in Show at the BC Beer Awards in October. Look for more new growth in 2019 with several new breweries planned for the Courtenay-Comox area along with Beach Fire Brewing in Campbell River.
Another hot spot for growth in 2018 was Kelowna where two new breweries opened: Vice & Virtue Brewing and Wild Ambition Brewing. Nearby in Penticton, two new breweries are in the works for 2019: Neighbourhood Brewing and Hatchery Brewing. 
Electric Bicycle Brewing and 33 Acres Experiment opened in Vancouver, which was named Canada's Best Beer Town by Expedia (Penticton came in second, Abbotsford placed sixth, and Nelson came in at number 11). Speaking of 33 Acres, that brewery was named BC's Brewery of the Year at the BC Beer Awards in October. Read more about 33 Acres Brewing in this interview with brewer Dave Varga.
Over in Victoria, Île Sauvage Brewing opened in the Rock Bay brewery district and Howl Brewing opened in North Saanich. And while Sooke Brewing was already open in November 2017, this was the year it really got people's attention, which was acknowledged at the BC Beer Awards where it was named Rookie Brewery of the Year and won several awards including Best Tasting Room.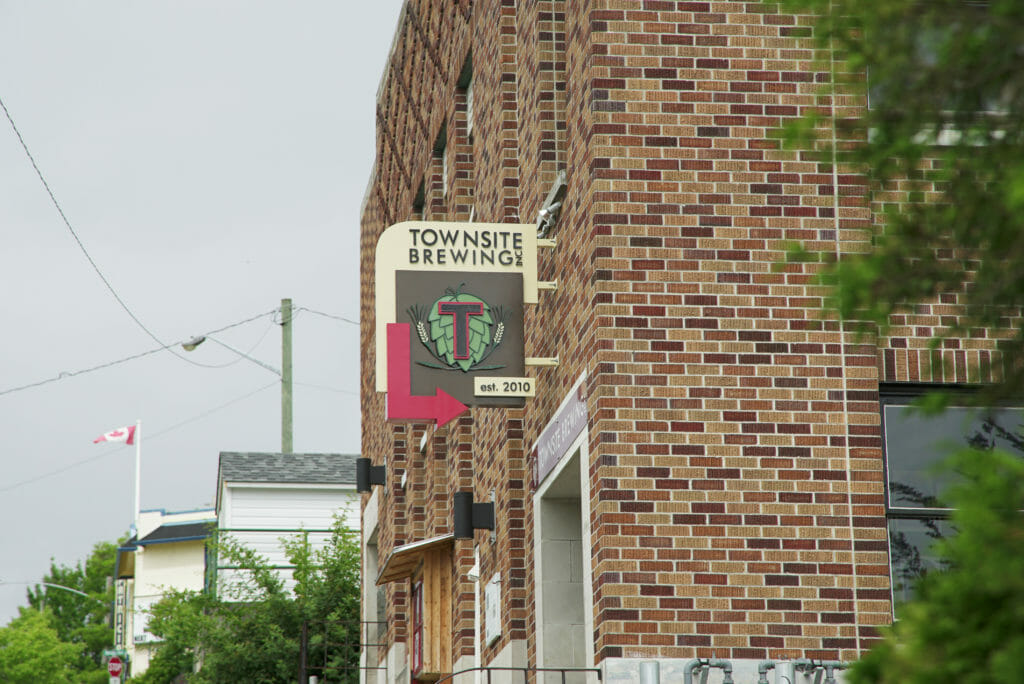 We also launched the new Best Brewery Experience Award and named Townsite Brewing on the Sunshine Coast Ale Trail as the inaugural winner.
Looking ahead, the future continues to look bright (and delicious!) for craft beer in British Columbia. Another 20 or more breweries are slated to open their doors in communities all over the province and exciting new beers are being created by brewers all the time. With so many amazing options available, it's time to start planning some beer-themed adventures in 2019.