Visit six breweries on the Victoria Ale Trail for a chance to win fabulous prizes!
The Victoria Ale Trail Passport promotion runs throughout the month of May. Victoria residents are invited to collect stamps from six different breweries and then enter the completed passport into our draw for a chance to win a prize. Multiple entries are allowed!
Now is the perfect time to visit your local Victoria craft breweries! Maybe you haven't checked out some of the city's newest breweries yet — like Whistle Buoy Brewing or Herald Street Brew Works — or perhaps you want to get reacquainted with one of your old favourites like Hoyne Brewing or Vancouver Island Brewing.
The Victoria Ale Trail Passport promotion is a fun way to explore the local craft beer scene. While current COVID restrictions require brewery tasting rooms to stay closed to the public, most of Victoria's breweries have outdoor patios where you can soak up the sunshine, and all of them offer off sales if you just want to get some beer to go.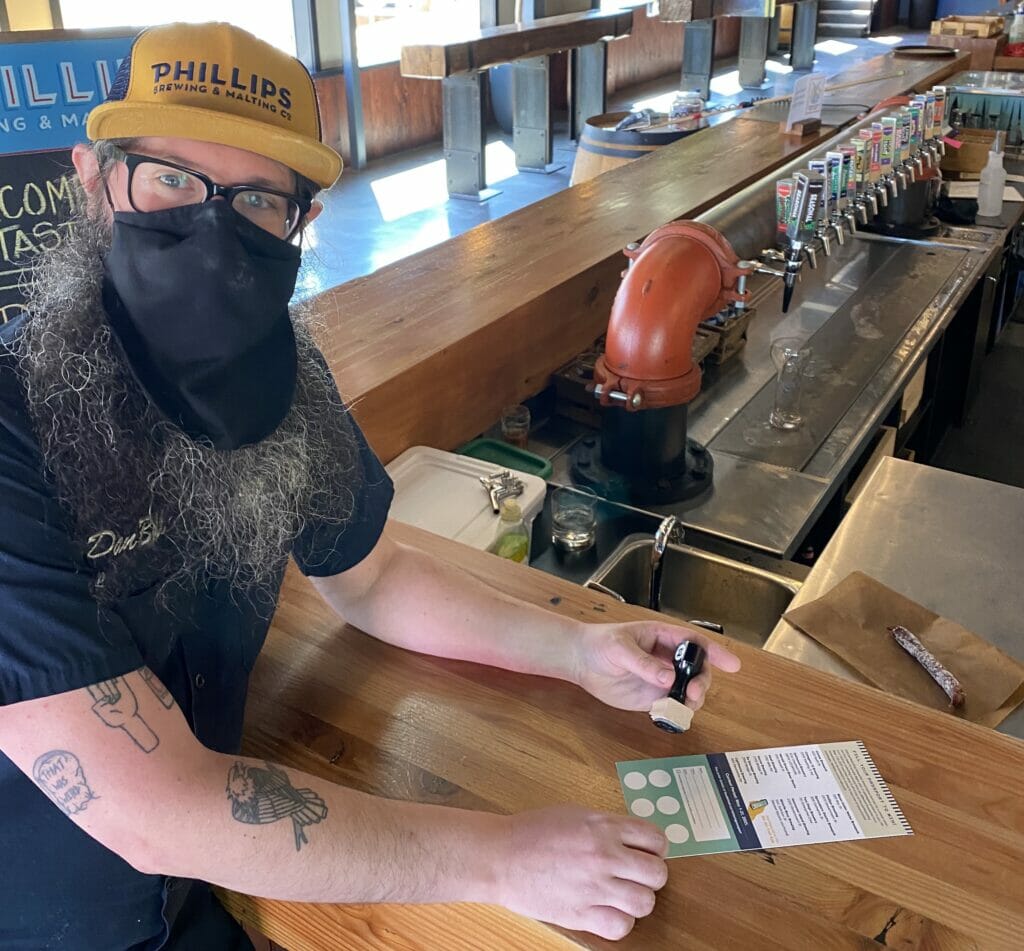 Check out the Victoria Ale Trail for inspiration for fun ways to explore the craft beer scene locally.
Our handy four-day itinerary suggests a variety of ways to explore the Victoria Ale Trail.
There are so many breweries bunched together downtown or in Rock Bay that it is easy to explore them by foot or bicycle. If you don't have your own bike, the Pedaler offers a special Hoppy Hour tour that will take you to three breweries — a fun and fast way to collect three stamps on your passport, too!
Speaking of biking, the Saanich Peninsula is home to three breweries — Category 12 Brewing, Howl Brewing and Twa Dogs Brewery — making it an ideal biking destination. Of course, you can visit the Saanich Peninsula breweries by car, too, with a designated driver if you are imbibing along the way.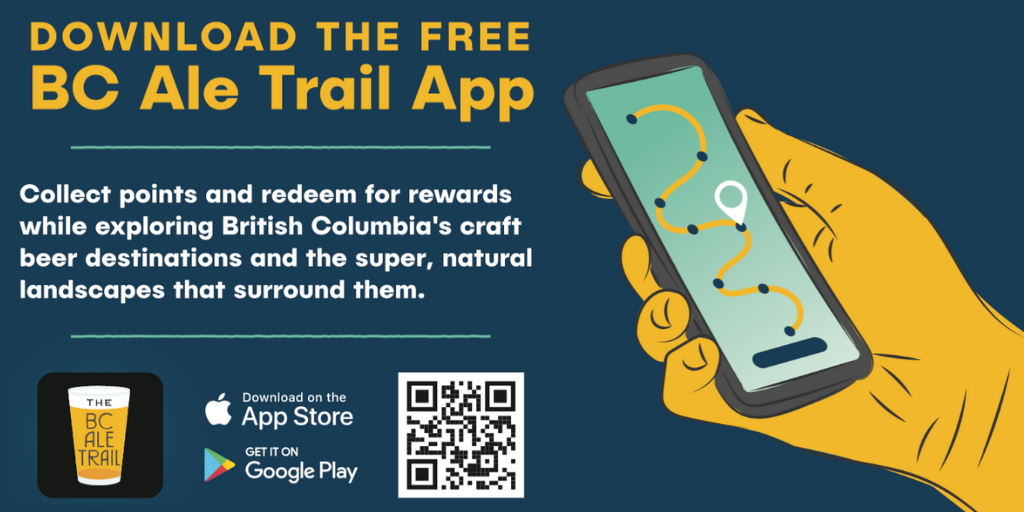 The BC Ale Trail app is a useful map and informational tool for exploring local breweries. Collect points at each brewery you visit and redeem them for rewards.
Great prizes to be won!
Once you collect stamps at six different breweries during the month of May, leave the filled-out passport at one of the participating breweries to be entered in the prize draw. We will collect all the completed passports and then draw several random winners in the first week of June.
Prizes include two grand prizes and several smaller packages:
1. An overnight Staycation for two at Spinnakers Guesthouses including dinner for two on one of Spinnakers' patios and breakfast the following morning.
2. Two free passes for the Pedaler's Hoppy Hour Bike Tour, visiting three local breweries (includes bike rentals).
Several other prize packages featuring BC Ale Trail swag, merchandise from the participating breweries, and gift cards to local liquor stores and taphouses will also be awarded.
Where can you pick up a passport?
The Victoria Ale Trail passports are available for free at any of the participating breweries, as well as at some local liquor stores and taphouses. Here is the full distribution list:
Participating Breweries:
Canoe Brewpub – 450 Swift Str
Category 12 Brewing – 2200 Keating X Rd
Driftwood Brewery – 836 Viewfield Rd (new location!)
Herald Street Brew Works – 506 Herald St
Howl Brewing – 1780 Mills Rd
Hoyne Brewing – 2740 Bridge St
Île Sauvage Brewing – 2960 Bridge St
Lighthouse Brewing – 836 Devonshire Rd
Moon Under Water Brewery, Pub & Distillery – 350 Bay St
Phillips Brewing – 2010 Government St
Spinnakers Brewpub – 308 Catherine St
Twa Dogs Brewery – 761 Enterprise Cres
Vancouver Island Brewing – 2330 Government St
Whistle Buoy Brewing – 560 Johnson St (Market Square courtyard)
Other locations:
Cascadia Liquor Quadra – 2670 Fifth St
The Drake Eatery – 517 Pandora Ave
The Pedaler – 321 Belleville St
Refuge Taproom – 832 Fort St
Spinnakers Spirit Merchants – James Bay – 3-435 Simcoe St
Spinnakers Spirit Merchants – Vic West – 130-176 Wilson St
Vessel Liquor – 1609 Fort St
---
Support Local, Stay Local:
COVID-19 Travel Restrictions: Like you, we're passionate about exploring BC on the #BCAleTrail. But now is the time to stay local and support local businesses with just your immediate household or core bubble.⁠ Due to travel restrictions in B.C. effective April 23, 2021, people are not allowed to travel outside of their regional zone until May 25, 2021. To learn more about British Columbia's travel restrictions, essential travel inclusions, and identify which health area you currently reside in visit www.gov.bc.ca/covidtravel.
BC's breweries are strictly adhering to recommended COVID-19 safety protocols to keep both guests and staff safe. They are ready to welcome you for on-site patio tasting or pick up your favourites to go.
For now, please remember to stick close to home and be a Considerate Craft Beer Consumer. Let us each do our part now, so we can explore BC again, soon. We're all in this together.
This spring, explore your local breweries. New Experiences are Brewing Nearby!