Nominate Your Favourite Brewery for the Best Brewery Experience Award on the BC Ale Trail 
Back in 2018, we launched the first annual award for the Best Brewery Experience on the BC Ale Trail, which ultimately went to Townsite Brewing in Powell River. Last year's winner was Land & Sea Brewing in Comox. Now, it is time to pick the winning brewery for 2020.
What does the winning brewery get? Fame and glory! They'll receive a feature blog and news release sent out to Canadian media and a custom digital media campaign, plus the adulation of BC's legions of craft beer fans, many of whom will undoubtedly plan a trip to visit the brewery as soon as possible!
Until November 15, you can nominate your favourite brewery for the Best Brewery Experience on the BC Ale Trail by filling out the form at the end of this blog.
Think about why you love this brewery — what makes it deserving of this special award? It could be any number of factors or it might just be because you love their beer.
Consumer Experience
Most BC breweries work hard to create an amazing consumer experience — from the quality and variety of the beer they produce to the food they serve alongside it, as well as a range of other activities or experiences they offer. Many breweries offer guided tours of their production areas, allowing visitors the opportunity to peek behind the curtain and catch a glimpse of fancy, shiny stainless steel equipment or old wooden barrels. There's nothing quite like sampling a beer directly from a tank in the back of a brewery!
Food & Beer
At some breweries, the beer is complemented by amazing food, whether it is pizza or tacos made fresh on site or other tasty delicacies. And what about the vibe of the room, the way you feel when you and your friends sit down and start chatting?
Farm-Based Breweries
There are several farm-based breweries in British Columbia, which each offer a unique experience for customers to enjoy their beers in an environment that showcases the land and methods used to grow barley and hops.
Adjusting for COVID-19
During the COVID-19 pandemic, of course, many breweries have had to pivot quickly to create safer places for their customers and staff. That might mean that some of the activities patrons once enjoyed there like board games and live events have been exchanged for smaller-scale events or distanced performances by solo artists. 
Direct Delivery
Getting beer to thirsty customers is a priority for craft breweries, especially during the pandemic. Many have added stores on their websites where patrons can buy beer and have it delivered right to their homes. Some even ship beer throughout British Columbia using Canada Post. Others offer curbside pickup so folks don't have to go inside the brewery at all.
Overall Beer Program
Some breweries set themselves apart purely because of the incredible beer they brew — special beer releases, cask-conditioned beers, barrel-aged beauties, and creative branding all add up to an amazing consumer experience, too.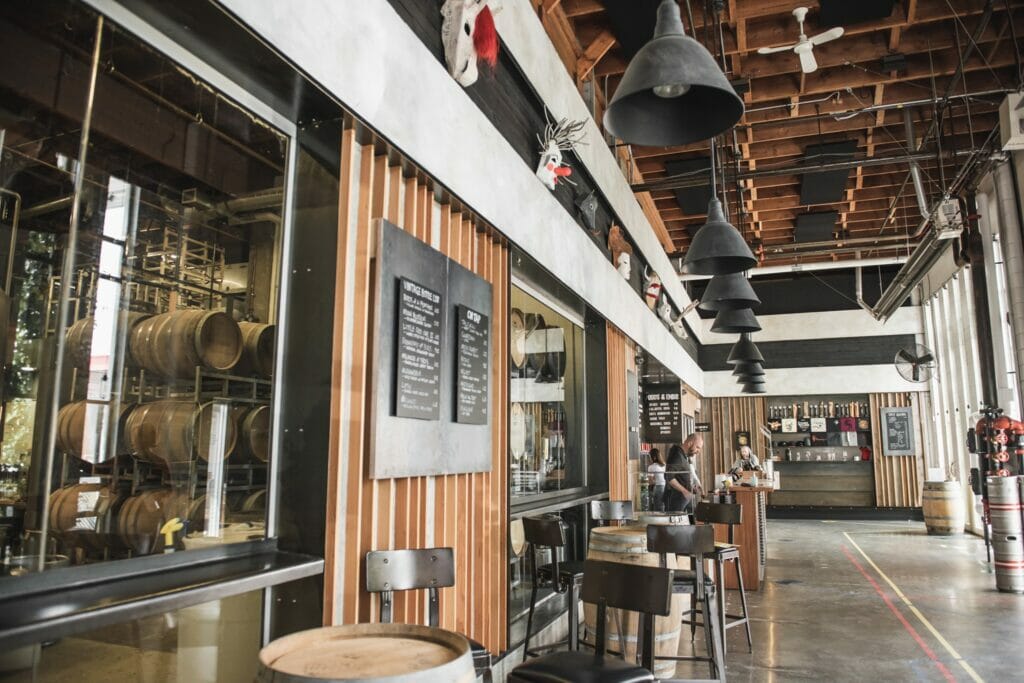 Fantastic Rooms
You may love the gritty, industrial vibe of your favourite place while others admire the way a brewery has renovated a historic space. Some have managed to turn seemingly basic warehouse spaces into unique and welcoming rooms. And then there are custom-built facilities where the sky is the limit!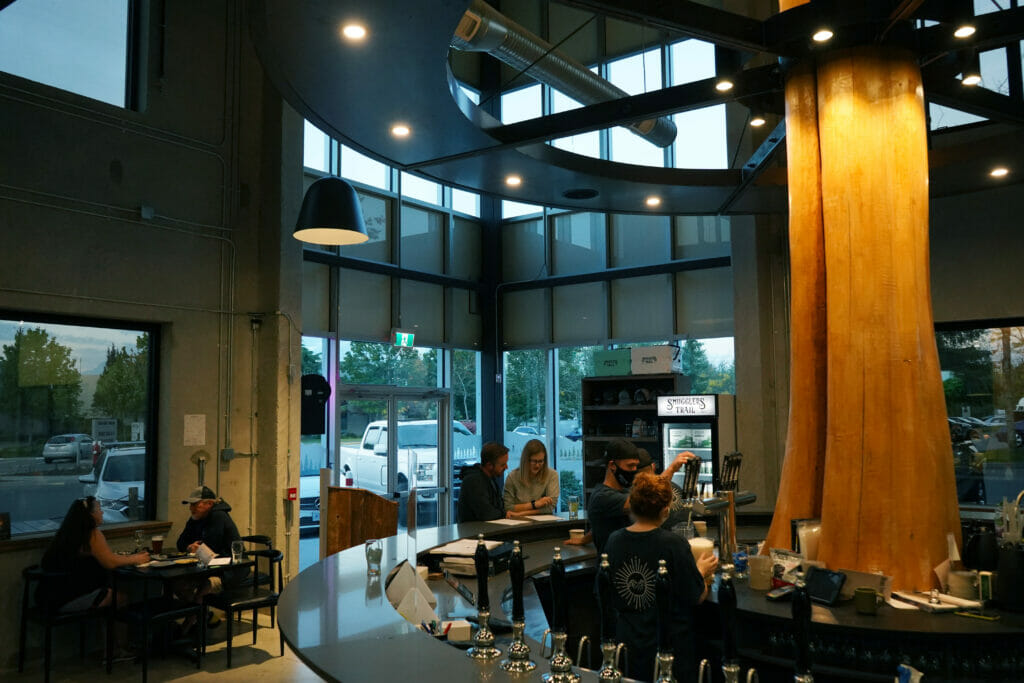 The Whole Experience
Some combination of these factors will result in your ideal brewery experience. What makes a brewery the best in your opinion? Well, this is your opportunity to nominate your favourite for the Best Brewery Experience on the BC Ale Trail.
Nominations close on November 15, 2020
Nominate your favourite brewery using the form below. Spread the word and get your votes in before then. Nominations will be reviewed by the BC Ale Trail team and the final winner will be announced in December.
---