Despite the recent "Circuit Breaker" Public Health Order that has forced breweries to close their tasting rooms, we can all still support our local craft breweries in a variety of ways.
Seven Ways to Support Your Local Breweries
1. visit a brewery patio
Good news! Breweries are allowed to continue serving beer on their outdoor patios or picnic areas. Last year, the government allowed BC's craft breweries to add or expand their outdoor serving areas. As a result, most breweries do have an outdoor option so as long as the weather is good enough for you to sit outside, you should still be able to enjoy that unique in-person experience. Most may have added heaters, tents, or covered areas, but remember to bring along a blanket and dress warmly if the weather isn't optimal. Some breweries like Camp Beer Co, Ursa Minor Brewing, Townsite Brewing, Faculty Brewing, Smugglers Trail Caskworks, and Riot Brewing to name a handful, allow your fur-kid to tag along as well!
---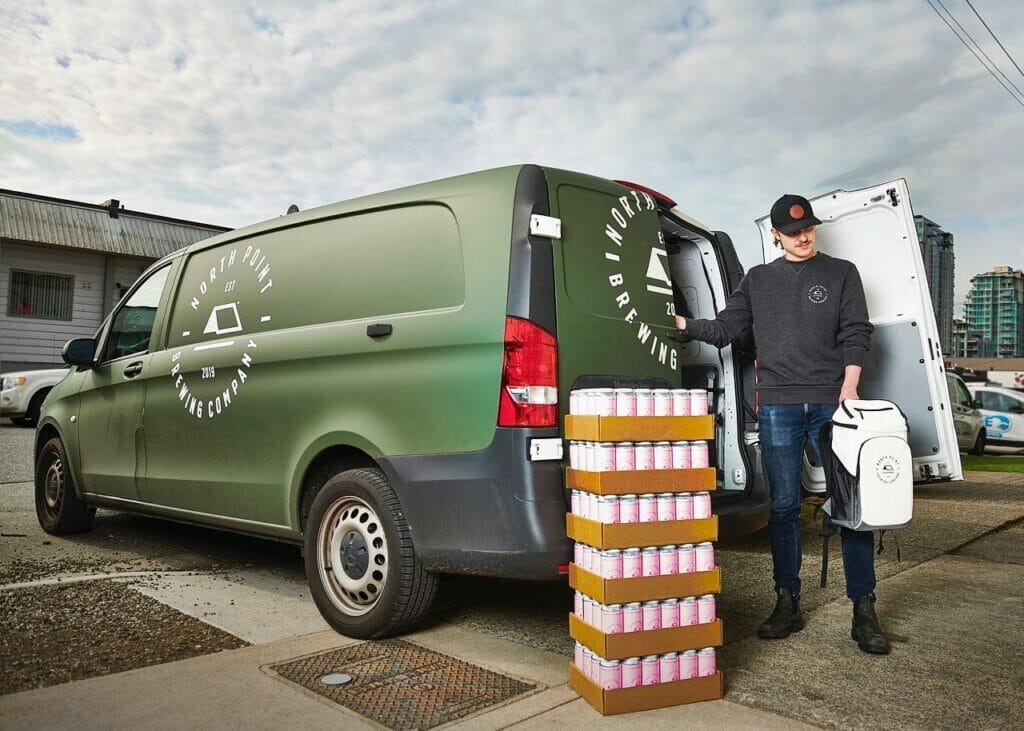 2. ORDER beer delivery
Stuck at home? Get your craft beer fix delivered to your door! Since the pandemic arrived, many craft breweries have added online stores and direct delivery options to their websites. Some even ship province-wide using Canada Post — so if you've been dying to try the latest beer from Wheelhouse Brewing in Prince Rupert, Twin City Brewing in Port Alberni or Superflux in Vancouver, you're in luck. Who doesn't love beer mail? 
---
3. Purchase off-sales &/or TAKE-OUT
Support your local brewery by dropping in or driving through! Many BC Ale Trail breweries have converted their tasting rooms into an off-sales service and some who serve food are now doing take-out. Perhaps check in advance to see if you can pre-order and bring a debit or credit card for contactless payment. Patrons may need to wait their turn outside and will need to respect physical distancing guidelines of staying two metres apart.
Click here to find your local brewery to see what their off-sales and take-out options are.
---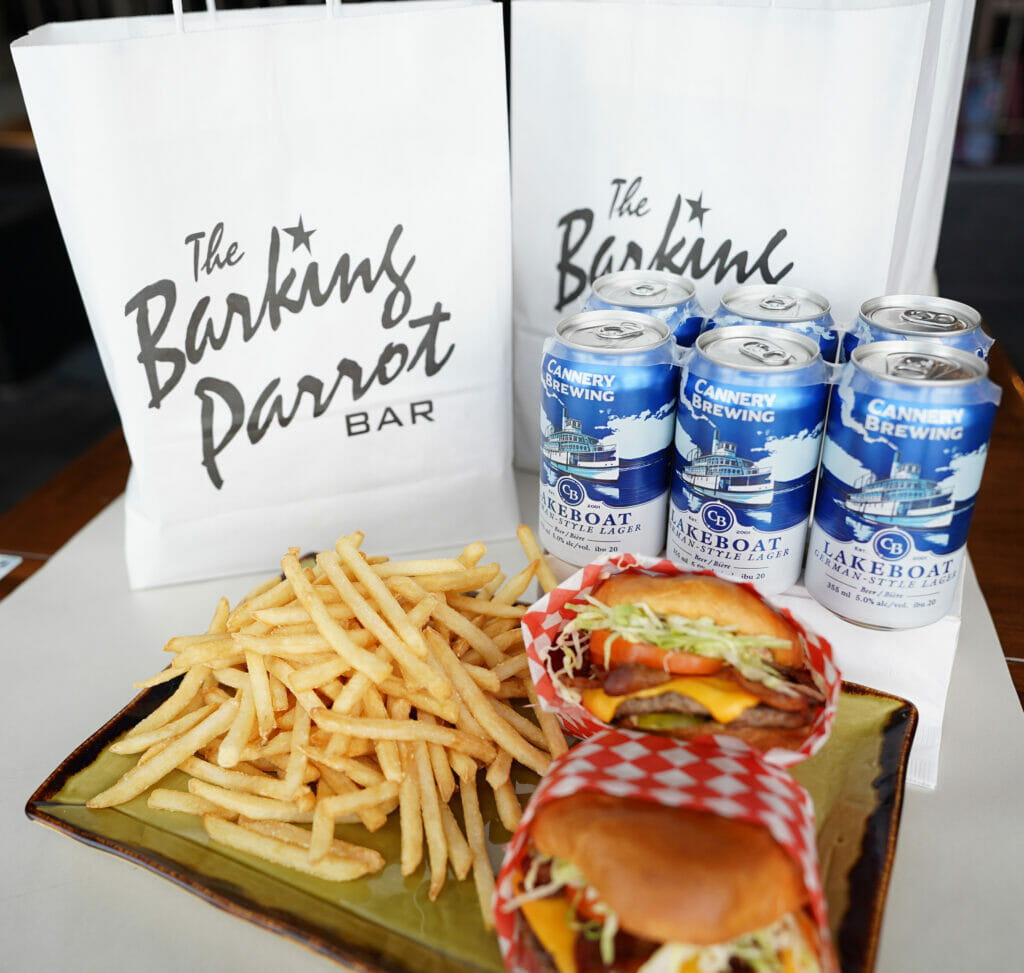 4. Buy packaged beer with your restaurant take-out/delivery
Here's a way to support a local restaurant and a local brewery at the same time! Restaurants are now allowed to sell packaged beer and/or growlers along with take-out or delivery orders. Some eateries have put together great packages pairing their dishes with local breweries, such as the amazing $35 Parrot Pack from the Barking Parrot in Penticton, which includes a six-pack of beer from Cannery Brewing along with not one but two cheeseburgers! Wow, I wish I lived in Penticton right now…
---
5. Buy gift cards that you can use later
A wonderful way to help your local brewery at this time is to buy gift cards that you can "enjoy" later — or consider gifting them or donating them to a charity so they can fundraise. By doing so, you help breweries stay open and might also help pay their staff. Note: some breweries like Container Brewing and House of Funk offer electronic gift cards so no need to go in and pick anything up!
---
6. support on social media
We're always on our phones anyway, so let's put our tapping fingers to good use! Let your brewery know how much you love them with a follow, likes, encouraging comments, and sharing your experience and/or their posts on your social channels. Download the BC Ale Trail app to have their social tags at your fingertips!
You can also tune into our Instagram channel once a month for a LIVE Virtual Hoppy Hour hosted by Joe Wiebe – The Thirsty Writer (and BC Ale Trail Content Manager). Every month we feature guests from the BC craft beer community. We talk about what's happening in the beer world, perhaps taste a couple of beers, and answer questions from the general public. You can also find past episodes under the IGTV tab.
---
7. Leave a good Yelp or Google Review
Kind words go a long way — particularly online. Please leave a nice review about your brewery off-sales or delivery experience.
Share how you're supporting your local craft breweries in BC by tagging us on social @bcaletrail on Instagram, Twitter and Facebook. 
---

Support Local, Stay Local
COVID-19 Travel Restrictions: Like you, we're passionate about exploring BC on the #BCAleTrail. But now is the time to stay local and support local businesses with just your immediate household or core bubble.⁠
BC's breweries are strictly adhering to recommended COVID-19 safety protocols to keep both guests and staff safe. They are ready to welcome you for on-site patio tasting or pick up your favourites to go.
For now, please remember to stick close to home and be a Considerate Craft Beer Consumer. Let us each do our part now, so we can explore BC again, soon. We're all in this together.