With the May long weekend upon us, it's more important than ever to stay local and support local. Here are some ways to enjoy the long weekend on your local Ale Trail.
Once upon a time — and someday again, soon — the long weekend meant planning a little getaway to live it up and take advantage of extra time off. Or maybe a day trip where getting up early was going to be especially worth it at the destination. The present reality is that we need to stay local and support local this May long weekend. But that doesn't mean it needs to be boring.
Wherever you live in BC, there are ways to both support local and have an excellent long weekend experience on your local BC Ale Trail.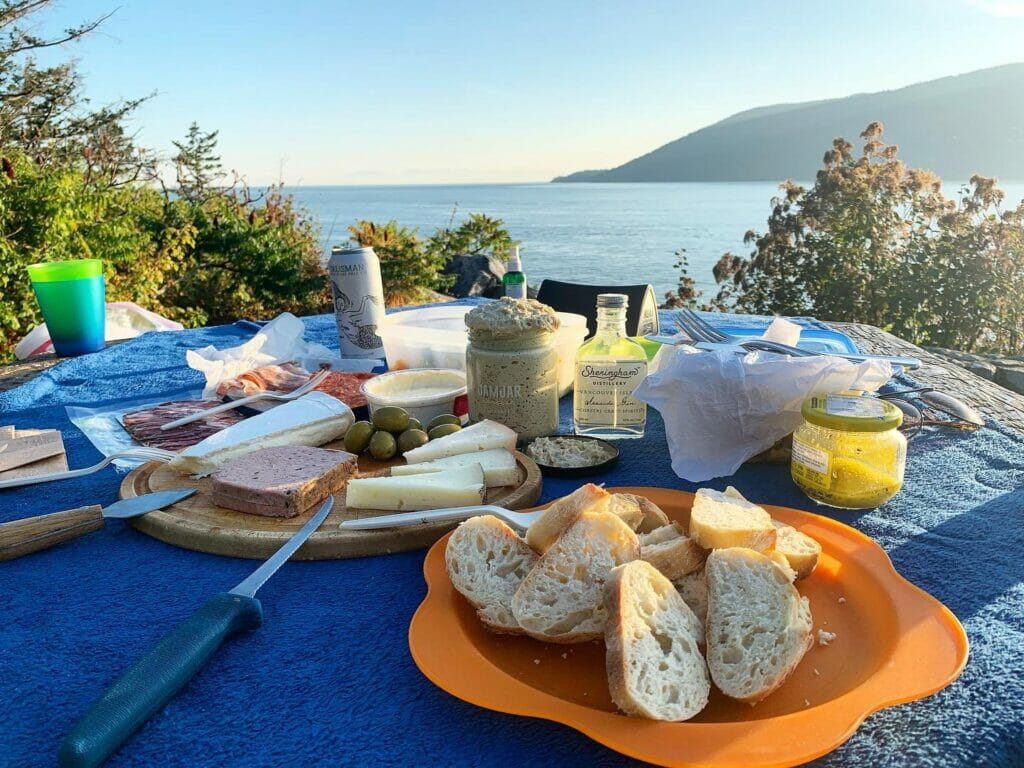 1. Picnic possibilities
As the only way to gather these days is outside*, picnics in the park aren't just for kids' birthday parties anymore. In North Vancouver, Port Coquitlam and NEW New Westminster, it is now legal to responsibly consume alcohol at specific pubic locations — and Penticton will be known as Picnic-ton now through the summer. Many breweries also let you bring food to enjoy at their patio picnic tables. Check out these picnic possibilities on the BC Ale Trail.
*Remember: Only up to 10 people, and must be the same people each time.
---
2. Brewery patio pints and flights
What better way to finish off a day of local explorations, hiking, etc than to enjoy a patio pint or flight with your core bubble or immediate household over the long weekend!? Mother Nature might like to keep British Columbians on their toes with the spring weather, but most breweries on the BC Ale Trail have covered and heated patios. This means you can sip and savour rain or shine, Many brewery patios are also pup-friendly, but make sure to call and check.
---
3. Enjoy your brews from the comfort of your home patio oasis
Everyone's comfort level is at a different level, and for some, that means keeping things close to home. If you're not keen to dine or drink out, you can still support your local brewery by picking up your long weekend beverage supplies on your way home from the grocery store or a hike. Some breweries are also offering delivery across the province — which means you can "travel" anywhere in BC through craft offerings.
---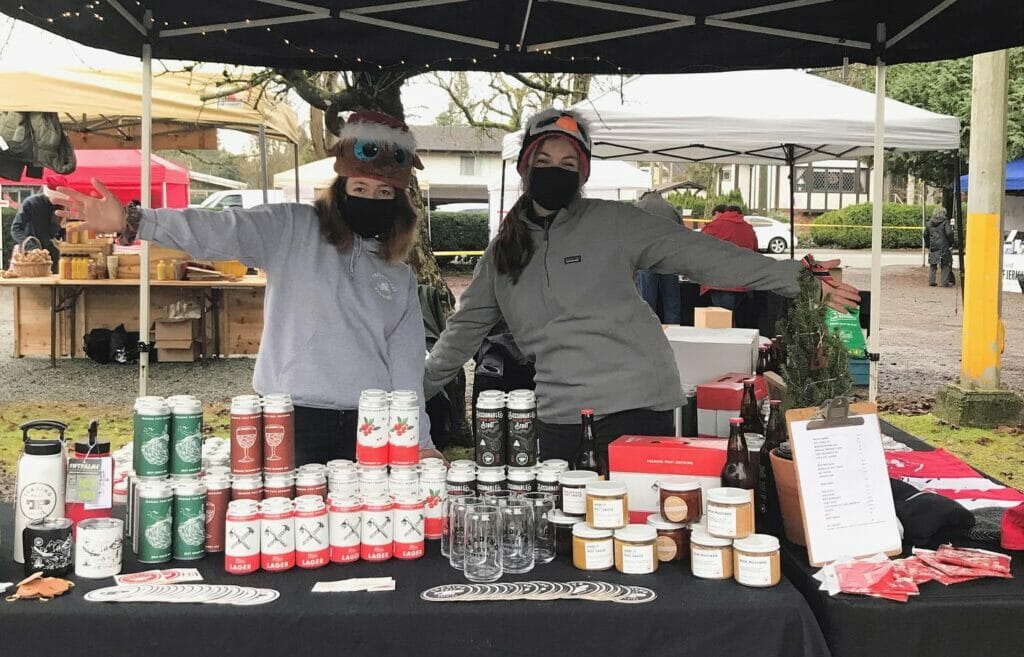 4. Freshen up at the farmer's market
A really fantastic way to support local right now is to visit your local farmer's market. Many BC craft breweries take part in these outdoor events, so make your shopping list and go say "hi" with a "smize". Check out the BC Farmers' Market Trail to find a market near you!
---
5. Take a self-guided tour of your local ale trail
What inspires you about where you live? Connect with a bubble buddy and make a day of exploring your local Ale Trail! This is a fun activity by foot or by bicycle — and is obviously location-dependent. For some inspiration (and something to add to your ale-venture bucket list), check out what Victoria residents have on the go with the Victoria Ale Trail Brewery Passport.
---
6. Make a staycation of it
Okay, so we can't (and shouldn't) go to Penticton from Vancouver, or from Prince George to Victoria until it's safe to do so again. But we can support local hotels and Airbnbs in the area. Change up your scenery and get out of the house with a reservation at local accommodations. Many hotels have a resident or other fab rate for you to take advantage of! These rates often include a meal credit or other perks for making the reservation.
Pssst! Squamish residents, have you ever stayed at the HOWE SOUND BREWery's inn? Victoria locals, SPINNAKERS BREWPUB's guesthouses are calling your name! (If this is not local to you, add them to your future list!)
---
7. Be a considerate craft consumer
Of all the things you can do this long weekend to support local breweries and businesses, being a considerate craft consumer is the biggest one is to remember. Please be patient with brewery staff, wear your masks when not at your tables, and respect the protocols that have been put in place to keep you and the staff safe as we navigate the ever-changing landscape of the pandemic. We're all in this together!
---
Yasmine Hardcastle is the Social Media Manager for the BC Ale Trail. Originally from Vancouver, she's a yogini and passionate local tourist who enjoys keeping well and enjoying life. She chronicles her adventures on her blog, westcoastcitygirl.com through which she has worked with both local and international companies and attractions. Yasmine can be found enjoying a #pintandaflight at a craft tasting room with her Englishman, The Brit. Connect with her on Instagram or on LinkedIn.