On a sunny day in October, I set off from my little island and headed over to the big city to explore Vancouver's North Shore. Admittedly (and with a slight tinge of shame), I had never spent much time on the North Shore; I had driven through on my way up the Sea to Sky but had not ever given the area its due in spending time exploring its unique neighbourhoods, and, more importantly, the amazing and ever-growing craft beer scene.
After checking into the lovely Pinnacle Pier Hotel (the views from my room…!!), grabbing a quick snack of dolmades at Lonsdale Quay (and snagging a container of spicy pickles at Kaylin and Hobbs Pickles because I can't resist spicy pickles!), I was thirsty and in need of a good beer. Sitting on the patio at Beere Brewing Co. and watching the sun set over the city of Vancouver was a pretty magical experience and the perfect kick-off to exploring Vancouver's North Shore Ale Trail. With the North Shore mountains at my back, a flight of "one of everything, please!" in front of me, great tunes playing in the tap room, and a hilarious and engaging staff, I could have comfortably stayed for hours (and recommend that you do!).
While beer is always at the forefront of my mind, food is never far behind. Tap and Barrel's Shipyards location luckily has both a great (and extensive) tap list and some delicious food to pair with that beer. Dinner was an easy transition because it meant more great beer, in a beautiful space, and deep-fried pickles (are you sensing a theme here?)!
Day 2
After a quick stop for breakfast smoothies at Buddhafull Provisions, I started my day feeling like a rock star with a pre-opening entry to the Capilano Suspension Bridge. Standing on that bridge all alone was a very cool experience, and allowed me to bounce around without freaking anybody out. To add to the VIP experience, the lovely folks from Bridge Brewing had dropped some bottles of their Hopilano beer off for me to kick my day off right! I'm not usually a "tourist stop" kind of gal but the grounds around the main suspension bridge are equally as impressive as the bridge itself and this is a tourist stop that is well worth your time.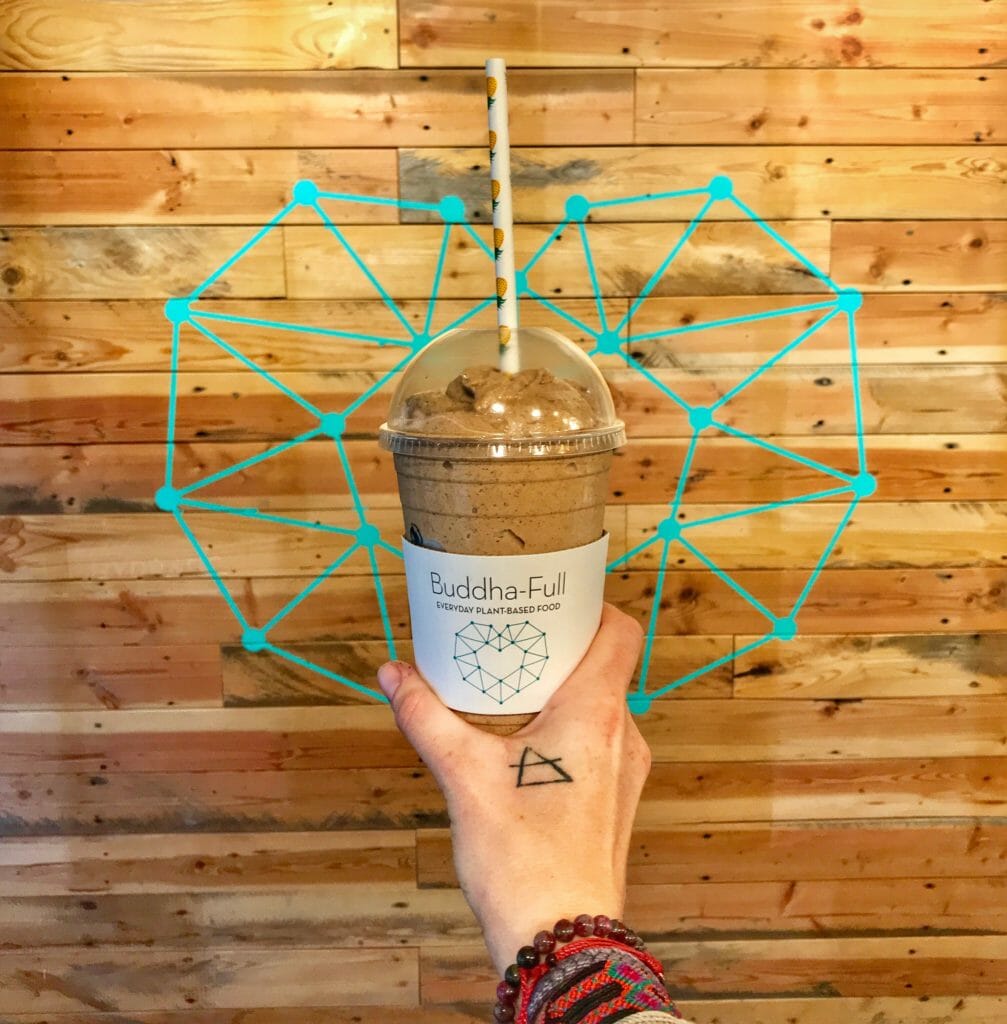 Arriving at Black Kettle Brewing before the doors opened left plenty of time for a quick game of shinny in their parking lot before heading into their tap room to play a few tunes on the piano and sip on some Cascadian Dark beer. If you want to laugh, sit at the bar and chat with owner Brian who will keep you regaled with tales.
On to Bridge Brewing for a quick stop to check out their ever-evolving brewery and open some lovely cellar bottles with their team (thank you!) before taking a bit of a beer break to get after some famous doughnuts I had heard so much about. Let me tell you, these doughnuts are talked about for a reason; make sure you hit up Honey's Doughnuts in Deep Cove, grab some of their signature bundles of deliciousness, and go and eat them overlooking the water. The neighbourhood of Deep Cove is so peaceful and lovey and feels like you've completely escaped the city; a great place to spend an afternoon relaxing.
My final stop for the day was dinner at Deep Cove Brewers and Distillers where I spent a happy evening drinking Crawl Nitro Stout, eating charcuterie, and fawning over the gorgeous doors that lead into the actual brewery.
Day 3
My final day started with another early morning adventure; traveling 1,610 m to the top of Grouse Mountain on the Skyride Surf Adventure. It was a heckuva way to shake off the previous night's cobwebs and get ready to tackle their new Mountain Ropes Adventure. The first section of the course, the Green, allows you to figure out how the system works, get comfortable being up in the air, and build up your courage to make the jump off the platforms on the ziplines. From there, it just keeps getting harder and harder (and more and more fun). Being a pretty sporty gal, it was more of a challenge than I expected, but after a few terrifying moments, I made it through! It is definitely a course that you can do within your own abilities, the guides are super helpful and supportive, and you're very safely connected the entire way so you can push yourself to whatever level you feel comfortable with (or not).
After getting my adrenaline pumping and working up a thirst, it was onto Hearthstone Brewery for beers paired perfectly with forno cooked pizza. I enjoyed the Duck Confitzza paired with their stout and could see myself spending long evenings in this space with good pals drinking my way through their extensive beer list and sharing tales of adventures.
Friends, let me tell you, the North Shore has some really amazing things happening; it is a beautiful part of the city, their beer scene is constantly growing and evolving and it is well worth the visit. I can't wait to get back over soon!
Love,
Jake
**Please drink responsibly. Throughout my experience on Vancouver's North Shore following the BC Ale Trail, I had a designated driver and/or took taxis. Public transportation is another great option. Be smart, don't put yourself or others at risk, and keep your future available for drinking more great beer and exploring more beautiful places!