Victoria's Whistle Buoy Brewing is one of 6 breweries that collaborated on the new EXPLORE BC Peach Farmhouse Ale, a special release beer created in celebration of BC Craft Beer Month and is now available at select locations around British Columbia.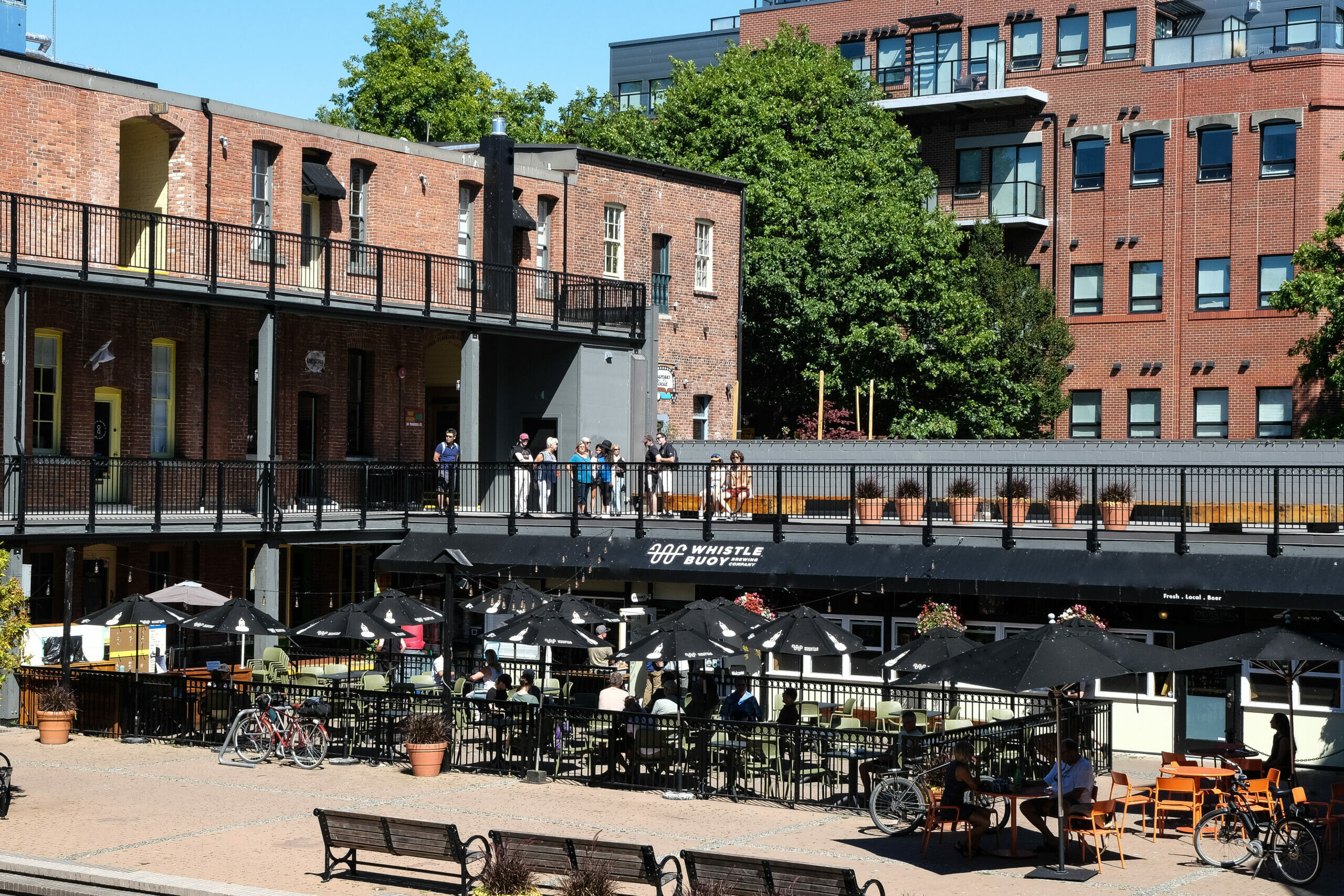 We asked the folks at Whistle Buoy to tell us a bit about their brewery — and to also let us know how they like to eat a peach. Because, you know, the beer has peaches in it.
1. What's the story behind the name of your brewery?
On a foggy west coast day, three friends were freediving and spearfishing near the remote community of Bamfield off the west coast of Vancouver Island. We could barely see anything around us, but could hear the whistle buoy that marked a reef we were fishing, and is slowly became visible as we moved towards the sound. What started as an ominous and hairy adventure turned to productive fishing, bluebird skies, and unforgettable memories with friends as the fog lifted and disappeared. We started our brewery one year later.
2. What sets your brewery apart from others in BC?
Our taproom location in the heart of downtown Victoria is really what makes our business unique. Producing an ever changing list of beers using local ingredients and serving it in a large beautiful setting of Market Square.
3. How do you interact with your local community?
We are very connected to our amazing community. We love this city and we are proud of it. We host events with local artists, collaborate with other small local businesses, and purchase the majority of ingredients from local farmers and producers.
4. Are there any unique challenges to brewing in your area/region?
We are brewing in a shoebox in the bottom of a 140-year-old building that is four stories high and made of brick. The building we are in was not intended for a production facility, so we have to get very creative with how we operate and grow our production.
5. What did you bring to this collaboration?
We were excited at the opportunity to work with other like-minded breweries across the province. In the recipe development process, we were really keen to push the idea of using local ingredients as much as possible. We ended up with some great BC barley and peaches. We also suggested the idea of using sea salt, since we love to use it in our sours as we find it balances the finished product. The ocean inspires us and provides amazing ingredients, so we used Vancouver Island Sea Salt in this beer.
6. What was your favourite part of the Brew Day?
Meeting a bunch of new friends and eating chicken sandwiches together. Chicken sandwiches are the best
7. Where can folks buy your beer? 
The best place to try our beer is in the taproom in Victoria. We also sell draught at a few bars in town here, and deliver to customers locally everyday at 5. We ship our beer in the mail anywhere in BC for those who don't live in Victoria. Check out our website for full details.
8. What is your favourite way to eat a peach?
Soak peaches in an ice bath, cut off bite-sized chunks that are super juicy and refreshing.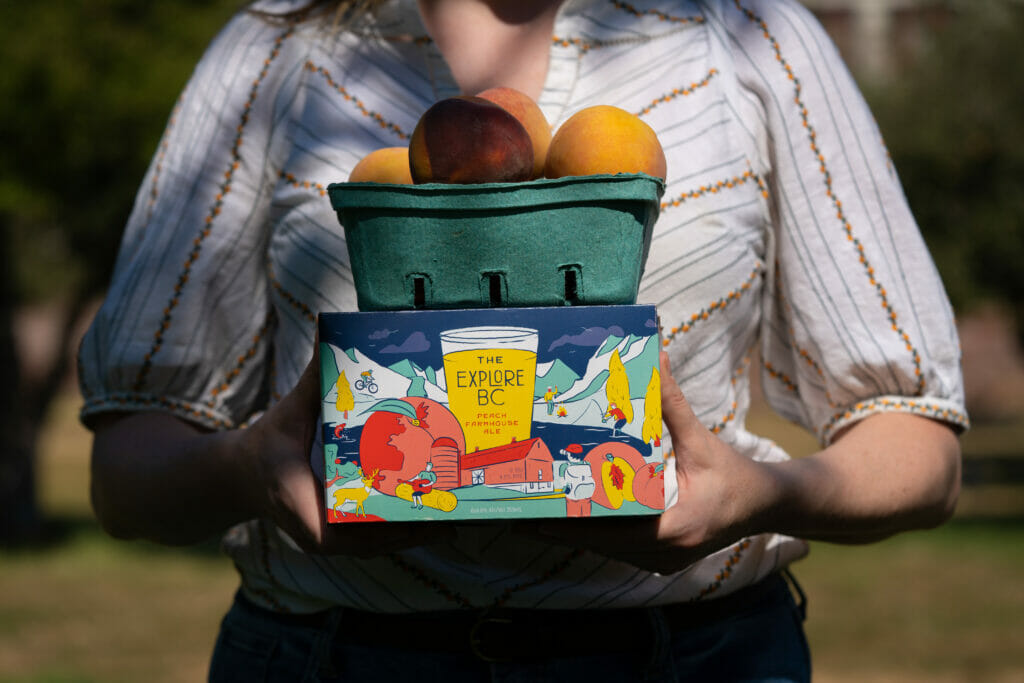 Whistle Buoy Brewing can be found on the Victoria Ale Trail.
---
The EXPLORE BC Peach Farmhouse Ale is a collaboration between six breweries from across British Columbia. BC peaches present a beautiful golden-orange colour, while the Lærdal Kveik yeast and BC hops provide fruity, floral flavours above a clean rounded malt base that elevates the whole beer. Lastly, a pinch of BC sea salt makes this ale sparkle. This limited edition Peach Farmhouse Ale is a true representation of our province that pairs perfectly with BC's natural beauty.
The EXPLORE BC Beer Series, brought to you by the BC Ale Trail in partnership with Destination B.C., celebrates the fall season with a new limited-edition craft beer, and new special offers to explore the province's vast Ale Trail network. Created for BC Craft Beer Month, the EXPLORE BC Peach Farmhouse Ale, is a collaboration by six breweries representing all of the province's major tourism regions, and produced by Ravens Brewing Company, will be available at select liquor stores, restaurants and craft breweries across the province. Where to find the beer HERE.
"EXPLORE BC is an Official Mark of Destination BC Corp., used with consent."