Victoria Caledonian Brewery
& Distillery (Twa Dogs Beer)

EST. 2016 | Victoria
This brewery and distillery on the outskirts of Victoria embraces its Scottish background wholeheartedly.
Graeme Macaloney was born in Glasgow, Scotland, where he developed a love for both whisky and beer. When he moved to Canada he set himself the goal of building a place where both would be produced side by side. Victoria Caledonian Brewery & Distillery is just that place. Within its spacious facility is a beautiful tasting room where you can enjoy the full range of beers or taste a custom blended guest whisky (until Caledonian's own whiskies are ready to serve). All the beers are produced under the Twa Dogs brand, which is a reference to 18th century Scottish poet Robbie Burns; indeed, each beer's name comes from a Burns poem as well. Take an entertaining tour to learn more about the brewing and distilling process. You can even enjoy a beer right inside the brewery and watch the brewers as they work.
Recommended Beers
Fancy a flight? Here are some sampler suggestions for Victoria Caledonian Brewery & Distillery (Twa Dogs Beer)
Pint Glass Dark
Holy Willie's Robust Porter
Pilsner
Jolly Beggar's Pale Ale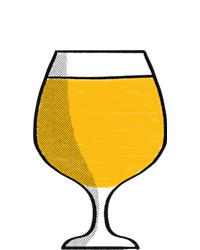 Snifter
Drouthy Neibor IPA
Fun Fact:
Brewmaster Dean McLeod made a name for himself at Lighthouse Brewing, also in Victoria, before moving over to Victoria Caledonian Brewery & Distillery when it opened. He was born in New Zealand and grew up in Australia, but he does have a Scottish background: his great-grandfather Murdock McLeod was born on the island of Rassay and his grandmother Agnes was born in Glasgow. Dean's family even has its own tartan, which he is known to don on special occasions. Continuing with the Scottish theme, Head Brewer Nicole MacLean also hails from Scotland where she previously worked at the (in)famous brewery, BrewDog.