brewery
Twa Dogs Brewery at Macaloney's Caledonian Distillery
EST. 2016 | Victoria
Contact & Directions
This brewery and distillery on the outskirts of Victoria embraces its Scottish background wholeheartedly.
Twa Dogs' tasting room is dog-friendly so feel free to bring your furry loved ones in with you. And those who bring in their pooch get Happy Hour pricing on the in-house brewed beers.
Graeme Macaloney was born in Glasgow, Scotland, where he developed a love for both whisky and beer. When he moved to Canada he set himself the goal of building a place where both would be produced side by side. Macaloney's Caledonian Distillery & Twa Dogs Brewery is just that place. Twa Dogs is a reference to 18th century Scottish poet Robbie Burns; indeed, each beer's name comes from a Burns poem as well. 
Within its spacious facility is a beautiful tasting room where you can enjoy the full range of beers or a taster's flight of whiskies, which are also available for sale in bottles. Take an entertaining tour to learn more about the brewing and distilling process. You can even enjoy a beer right inside the brewery and watch the brewers as they work. There is also an outdoor patio beside the tasting room.
Fun Fact
Head Brewer Nicole MacLean has the right accent to work here: she hails from Scotland where she previously worked at the (in)famous brewery, BrewDog.
Recommended Beers
Fancy a flight? Here are some sampler suggestions for Twa Dogs Brewery at Macaloney's Caledonian Distillery
View All Beers
Pint Glass Dark
Holy Willie's Robust Porter
Pilsner
Life and Liberty Pale Ale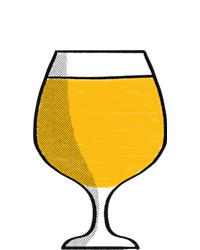 Snifter
Drouthy Neibor IPA