Swans Brewery,
Pub & Hotel

EST. 1989 | Victoria
An early craft beer pioneer, Swans continues to anchor Victoria's downtown beer scene.
When Michael Williams opened Swans in 1989, it became the second brewpub to open in Victoria. The brewery was custom designed and built by Frank Appleton, one of BC's craft beer pioneers. The name Swans comes from the fact that the building was transformed from a beat-up, old feed warehouse into a beautiful hotel — like the ugly "duckling" growing up to be a graceful swan.
The newly renovated pub (2019) features a beautiful main room with high ceilings, open beams and bricks, and a draught system that serves 48 brews, 20 of which are brewed on-site. The large, comfortable hotel suites upstairs all feature original artwork from Michael Williams' personal art collection. With its location right next to Chinatown across from historic Market Square, Swans is an ideal base for checking out the Victoria Ale Trail.
Recommended Beers
Fancy a flight? Here are some sampler suggestions for Swans Brewery, Pub & Hotel
View All Beers
Pint Glass
Thomas Uphill Amber Ale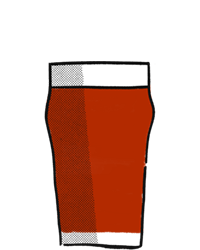 Pint Glass Red
Guilty Pleasure Raspberry Blonde Ale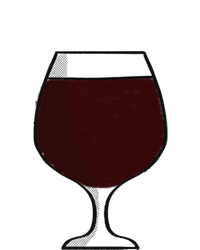 Snifter Dark
Pitch Black Pilsner
Fun Fact:
Swans' founder Michael Williams was a young shepherd from Shropshire, England, who immigrated to Canada in the 1950s. Here, he trained border collies and ran a kennel in Langford, buying food for his dogs at the Buckerfield's warehouse at the corner of Pandora Avenue and Store Street in Victoria. In the 80s he began buying and restoring buildings in the Old Town area, preserving the character of the old buildings while giving them a contemporary flair. One of those buildings was the old Buckerfield's warehouse, which he transformed into Swans Hotel & Brewpub. Williams passed away in 2000, bequeathing his estate to the University of Victoria, but a statue of him sitting on a bench, gazing at the buildings he revitalized, was erected on the grassy boulevard across the street from Swans in 2006.