Steamworks
Brewing Co.

EST. 1995 | Vancouver
Brew with a view.
One of Vancouver's original brewpubs, Steamworks' historic location next to Waterfront station and overlooking the beautiful North Shore Mountains makes this a must stop on your travels. The brewpub spreads through several rooms on two levels, allowing you to enjoy a full range of award winning beers brewed onsite, using traditional steam powered brewing methods. Make sure to grab a bite while you're there as the restaurant boasts a kitchen that is sure to impress.
After operating this location for nearly two decades, Steamworks opened its William Street Brewery and Taproom, complete with whirls and twirls that would not be out of place in a Willy Wonka Chocolate Factory.
Recommended Beers
Fancy a flight? Here are some sampler suggestions for Steamworks Brewing Co.
View All Beers
Pint Glass
Flagship IPA
Pilsner
Lion's Gate Lager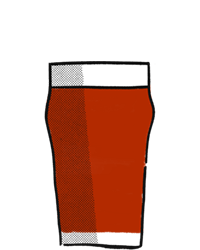 Pint Glass Red
Heroica Red Ale
Fun Fact:
The original name for this brewpub was Quarterdeck, but during its construction in 1995, the architects discovered they had access to an underground steam pipe that provides heat to many downtown buildings. The same pipe also helps power the nearby Gastown Steam Clock, which charms tourists with its steam whistle every 15 minutes. They decided to use it to heat the brew kettle and the new name for the brewpub was born.