Steamworks
Brewpub

EST. 1995 | Vancouver
The downtown brewpub with a view.
One of Vancouver's original brewpubs, Steamworks has an amazing location at the top of Granville Street next to Waterfront Station, where sea buses run to and from the North Shore. Within its beautifully renovated building, the pub spreads out through several rooms on two levels. The kitchen is just as strong as the brewery here, making this an excellent place to fill up at lunch before heading out to explore the city, or to aim for at dinner time following a busy day of sightseeing. After operating this location for nearly two decades, Steamworks opened a large production brewery facility in Burnaby, making its range of beers available to the wider public throughout British Columbia and beyond.
Recommended Beers
Fancy a flight? Here are some sampler suggestions for Steamworks Brewpub
View All Beers
Pint Glass
Flagship IPA
Pilsner
Lion's Gate Lager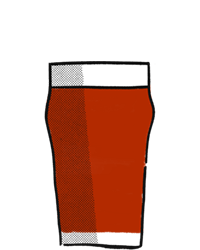 Pint Glass Red
Heroica Red Ale
Fun Fact:
The original name for this brewpub was Quarterdeck, but during its construction in 1995, the architects discovered they had access to an underground steam pipe that provides heat to many downtown buildings. The same pipe also helps power the nearby Gastown Steam Clock, which charms tourists with its steam whistle every 15 minutes. They decided to use it to heat the brew kettle and the new name for the brewpub was born.