brewery
Smugglers' Trail Caskworks
EST. 2020 | Langley
Contact & Directions
Fine ales for adventurous folk in historic Langley
According to local legend, smugglers and miners once travelled along a trail that ran through present-day Langley to avoid British tax collectors during the Gold Rush. The adventurers who blazed this trail were resourceful risk-takers, a trait shared by the two founders of this brewery. Stephen and Jamie are longtime rugby teammates and friends who set their sights on opening Langley's second brewery several years ago, back when only Trading Post Brewing had opened there. It took them a bit longer than they hoped to achieve their goal — as of its opening, Smugglers' Trail is Langley's sixth brewery and counting — but their perseverance and hard work paid off.
After developing their brand through contract brewing with other breweries for a few years, Smugglers' Trail is now brewing its own beer at its own facility. The brewery boasts an attractive tasting room with a full kitchen serving elevated comfort foods. From a beer perspective, as the name implies, there is a strong connection to the English tradition of cask-conditioned beer: in addition to regular draft lines, the bar also has seven beer engines, giving customers the option of trying some of the beers on cask or on draft.
Smugglers' Trail's location just north of the Trans-Canada highway in Langley Township, not far from Dead Frog Brewery, acts as a bridge connecting the other group of Langley City breweries on the south of the highway with the Maple Ridge Ale Trail north of the river. In other words, today's Smugglers Trail might not lead to gold, but it definitely leads to delicious craft beer!
Recommended Beers
Fancy a flight? Here are some sampler suggestions for Smugglers' Trail Caskworks
View All Beers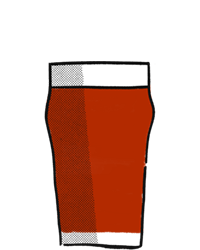 Pint Glass Red
Flaskers British Ale
Pint Glass
Canoe Chase IPA
Pilsner
Captain Stone Lager