brewery
Red Arrow Brewing
EST. 2015 | Duncan
Contact & Directions
Make a pit stop at this Duncan brewery located in a converted custom motorcycle shop.
Brewer Chris Gress made a name for himself brewing at the Craig Street Brewpub for several years before opening this production brewery on the south side of Duncan. Red Arrow takes part of its name from Arrow Motorcycles, the previous tenant of its facility, which is a beautiful brick-and-ivy clad building within sight of the highway. It has one of the most attractive and welcoming tasting rooms you will ever encounter, as well as a licenced self-serve picnic area in the courtyard outside with a tall totem pole carved by Tom LaFortune of the Coast Salish Nation at its centre and a gargoyle named Christopher watching over everything from his perch on the edge of the roof.
The brewery also hosts special events including afternoon markets and concerts in its outdoor courtyard and parking lot. Check their website or social media pages for dates and times.
Recommended Beers
Fancy a flight? Here are some sampler suggestions for Red Arrow Brewing
View All Beers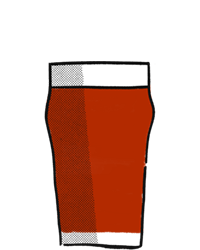 Pint Glass Red
Midnite Umber Ale
Pilsner
Kustom Kolsch
Pint Glass
Piggy Pale Ale