Phillips Brewing
& Malting Co

EST. 2001 | Victoria
Phillips has grown from humble origins to become BC's biggest and most well-known craft brewery.
Back in 2001 when Matt Phillips wanted to open his own brewery, all the banks and credit unions turned down his loan requests. Undeterred, he maxed out all the credit cards he could get his hands on and did everything himself — brewing, packaging, delivering — and even slept at the brewery at first. Now, 15 years later, Phillips has grown into what is arguably the biggest success story in BC craft beer history. This "Legend of Matt Phillips" is all true, and the best thing about it is that the brewery's success is all based on great beer, consistently well brewed without cutting any corners.
Phillips' place within the community is cemented through its creative relationship with music events like Rifflandia Festival and its own Phillips Backyard Weekender which draw thousands of music-loving, craft beer consuming attendees every summer.
NOTE: Tours of the brewery need to be arranged and coordinated ahead of visits.
Please contact the brewery for more info.
Recommended Beers
Fancy a flight? Here are some sampler suggestions for Phillips Brewing & Malting Co
View All Beers
Mug
Short Wave Pale Ale
Stange
Electric Unicorn White IPA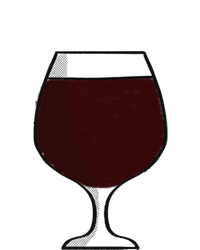 Snifter Dark
Puzzler Belgian Black IPA
Fun Fact:
Phillips opened its own maltworks behind the brewery in 2015. The facility malts barley and wheat from local Vancouver Island farmers, giving the brewery ultimate control over the core grains being used in its beers and distilled products.