brewery
Nelson Brewing Company
EST. 1991 | Nelson
Contact & Directions
The all-organic Nelson Brewing Company is one of BC's pioneer craft breweries.
NBC opened in 1991 in a historic building that housed the original Nelson Brewing and Ice Company back in 1897. The modern-day operation was a pioneer microbrewery in the Kootenays, BC's first craft operation east of the Okanagan, and played a big role in introducing craft beer to the region. In 2006, the brewery blazed another trail by going all organic, a move that reflected the healthy lifestyle choices pursued by many of the city's residents. Its beers are available throughout BC but there's nowhere better to enjoy them than in the city that gave the brewery its name.
Fun Fact
The original Nelson Brewing and Ice Company ultimately merged with other regional breweries to form the Columbia Brewing Company. By the 1950s all production was moved to a single facility in Creston, Which is still going strong, producing Kokanee and other products under Labatt's ownership.
Recommended Beers
Fancy a flight? Here are some sampler suggestions for Nelson Brewing Company
View All Beers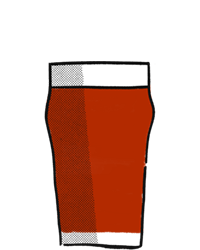 Pint Glass Red
Faceplant Organic Winter Ale
Mug
Harvest Moon Organic Kölsch Hemp Ale
Tulip
Bent Pole Organic Northwest IPA