brewery
Millstream Beverage Co.
EST. 2021 | Victoria
Contact & Directions
Beer is better when you know who brews it.
Located in the Millstream Village neighbourhood of Langford to the north of the Island Highway, Millstream Beverage Co. offers a rotating selection of house-brewed beers on tap including plus a weekly firkin cask each Friday. This brewery connected to the Loghouse Pub has been previously known as the Axe & Barrel Brewhouse and V2V Black Hops Brewing.
It has a comfortable tasting room as well as an all-season outdoor patio where games of cornhole are encouraged.
The food menu is focused on gourmet pizzas plus nachos, pretzels, and other snacks.
Recommended Beers
Fancy a flight? Here are some sampler suggestions for Millstream Beverage Co.
Tulip
Brut IPA
Pint Glass
Blonde Ale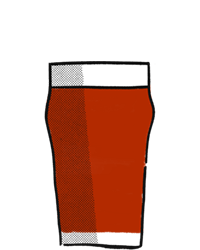 Pint Glass Red
ESB