brewery
Longwood Brewpub
Nanaimo
Contact & Directions
Nanaimo's original craft brewery and one of BC's most welcoming brewpubs.
The Longwood Brewpub has anchored the Longwood Station plaza in the north end of Nanaimo since 1999. It has a family-friendly restaurant upstairs and a pub downstairs, with a big fieldstone fireplace to warm a body up on a cold, wet Vancouver Island winter day. The bar has four English-style draught engines serving cellar-conditioned beer to go along with excellent food from the kitchen.
Fun Fact
The growler movement in BC started at the Longwood Brewpub. Although the half-gallon, take-away jugs did not become ubiquitous in British Columbia until 2012 or so, Longwood was the brewery that first suggested the concept to the liquor board.
Recommended Beers
Fancy a flight? Here are some sampler suggestions for Longwood Brewpub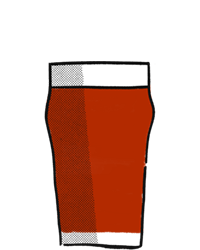 Pint Glass Red
Extra Special Bitter
Mug
Scottish Ale
Pilsner
Czech Pilsner