brewery
Jackknife Brewing
EST. 2020 | Kelowna
Contact & Directions
Weird beer and classic pizza with a heavy metal twist.
When former Kettle Valley brewer Brad Tomlinson decided to strike out on his own, he didn't venture far from his former haunt, opening up Jackknife Brewing right next door in Kelowna's burgeoning North End brewing district. The focus here is on unapologetically weird beer, using obscure yeast strains and archaic brewing methods, like fermenting all of their beer in oak barrels. Take their Mass Collider, for instance. This Nordic "graf" is a collab between Jackknife and Nomad Cider featuring a mixture of beer and cider, fermented together in white wine barrels with kveik yeast, then aged all winter long. Like all of Jackknife's offerings, it's weird, but it works!
One thing that is decidedly not weird, however, is Jackknife's delicious handmade pizzas, which might very well be the best in the Okanagan. Make sure to stop in on a Sunday when they serve up Detroit-style deep-dish square pan pizza.
Fun Fact
Jackknife Brewing brews all their beer with Norwegian kveik yeasts. The centuries-old strains were cultivated by Nordic farmhouse brewers and are known for their vigorous fermentation and unique flavours.
Recommended Beers
Fancy a flight? Here are some sampler suggestions for Jackknife Brewing
View All Beers
Pint Glass
Romulan Joe's Psychedelic Session IPA
Tulip
Wizard Sticks IPA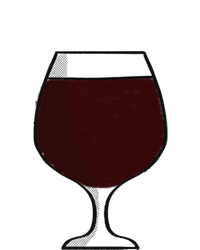 Snifter Dark
Arcane Farmhouse Ale