Highway
97 Brewery

EST. 2017 | Penticton
Named for the scenic highway that runs along the Okanagan's spine, Highway 97 welcomes you to Penticton.
Four years after opening for business, Highway 97 Brewing is on the move to downtown Penticton. Its new location is slated to open by the summer of 2021.
Highway 97 is an exciting addition to the bustling downtown Penticton brewery district — five breweries all within easy walking distance of each other. Its new location is four times the size of its original facility, and the much-needed expansion will allow the brewery produce enough beer to meet the demand for its products both within the Okanagan and beyond.
The brewery's tasting room includes, appropriately, 97 seats inside along with more than 40 more on the partially covered outdoor deck. With 22 taps and an expanded kitchen, you can be sure there will be plenty of options for a great beer tasting experience.
The whole team at Highway 97 Brewing is looking forward to seeing beer lovers in their new larger location on Ellis Street in downtown Penticton this spring/summer 2021.
Recommended Beers
Fancy a flight? Here are some sampler suggestions for Highway 97 Brewery
View All Beers
Pilsner
Premium Craft Pilsner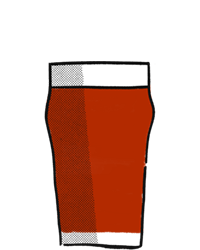 Pint Glass Red
Rusted Muffler Red IPA
Pint Glass
Dirt Road Double IPA