brewery
Giant's Head Brewing
EST. 2021 | Summerland
Contact & Directions
Giant's Head Brewery opened its doors to Summerland beer lovers in October of 2021. The location was previously home to Breakaway Brewing.
Opened by Erik Hansen and his family, the brewery launched with an initial beer lineup that includes Razzle Dazzle Raspberry Cream Ale (5% abv), Classic Pilsner (5.1% abv), Legendary Stout (5.8% abv), Passion Fruit Sour Ale (4.7% abv), and Dark Fantasy Pale Ale (5.6% abv), all available by the glass, samples, and in growlers to go.
The tasting room menu also offers several cocktails, wine, and cider options, and an extensive food menu that includes pizzas, sandwiches, burgers, fish & chips, and more.
Recommended Beers
Fancy a flight? Here are some sampler suggestions for Giant's Head Brewing
View All Beers
Pint Glass
Classic Pilsner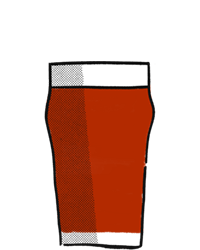 Pint Glass Red
Razzle Dazzle
Tulip
White Noise IPA