brewery
Firehall Brewery
EST. 2011 | Oliver
Contact & Directions
The old firehall was built for Oliver's Volunteer Fire Department in 1948. The idea to put a microbrewery in it was led by father and son, Jim and Sid Ruhland.
Food can be ordered downstairs at the brewery, and is delivered from Pappa's Firehall Bistro upstairs via a "dumbwaiter" elevator system!
Planning for the Firehall Brewery launch began in early 2011, and equipment installation began in July later that year. They purchased the brewing system from a local bootlegger, and soon enough were busy piping it into the Old Firehall's cavernous bunker with the help of friends & family. For an inside look at the whole process, check out "Brewing a Brewery".The first batch was released at the end of March 2012, and since then they have been pumping out unfiltered, unpasteurized, and uncompromised artisan ales, again with much help from friends, family, a team of awesome staff.
Check out more about the Firehall Brewery in Kim Lawton's Insider Guide to Craft Beer in the South Okanagan.
Recommended Beers
Fancy a flight? Here are some sampler suggestions for Firehall Brewery
Tulip
Backdraft Blonde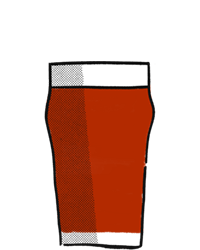 Pint Glass Red
Stoked Ember Ale
Pint Glass Dark
Holy Smoke Stout