brewery
Cumberland Brewing
EST. 2014 | Cumberland
Contact & Directions
Visit this destination brewery in the beautiful and historic small town of Cumberland.
Since opening late in 2014 in a small storefront on the town's main street, Cumberland Brewing has had little trouble selling virtually every drop of its beer right where it is brewed, either by the glass in the cozy tasting room or sun-soaked patio behind the brewery, or in take-away growlers. The brewery doesn't package its beer in cans or bottles, which means you have to go to the source to enjoy it. In 2016, the owners opened an expanded version of the brewery's partner restaurant, Rider's Pizza, across the street, which offers another place to enjoy the beer along with amazing pizza.
Fun Fact
Once upon a time, an ex-actor-turned-airplane mechanic named Darren and his wife Michelle walked into Rider's Pizza for dinner. They complimented the owners Mike and Caroline about the delicious pizza, and then learned that before becoming a pizza maker Mike had been a brewer. After working at Spinnakers Brewpub in Victoria he had opened Wild Rose Brewing in Alberta. By the end of the evening, Darren, Michelle, Mike and Caroline had hatched a plan to open their own brewery. The rest is Cumberland history.
Recommended Beers
Fancy a flight? Here are some sampler suggestions for Cumberland Brewing
Mug
Forest Fog Wheat Ale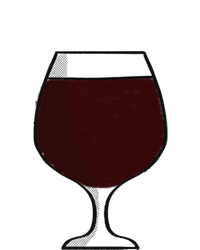 Snifter Dark
Dancing Linebacker Oatmeal Stout
Pint Glass
Red Tape Pale Ale