brewery
Container Brewing
EST. 2019 | Vancouver
Contact & Directions
Right in the heart of East Vancouver, near its thriving port, this brewery embraces its hard working and eclectic community.
Founded by two long-time friends who wanted to make their own mark on the craft beer scene in East Vancouver, Container feels like it's been part of the scene forever, even though it's the newest brewery to open in the city. Founders Dan Webster and Terry Brown wanted to create a space that will bring the people of East Vancouver, and beyond, together to enjoy great beer in a comfortable environment. The two-level lounge and tasting room with large windows face the North Shore mountains; opening up in the hot summer days, this lounge is the place to be year round.
Container Brewing focuses on classic beer styles with a modern twist where needed — the intention to bring a highly drinkable range of beer that will have you asking for another. The beer line-up is influenced by founding head brewer Tim Juul's background in the New England beer scene. Dan and Terry were happy to put him to work. That means you can rely on the quality of Container's Hazy IPAs and expect some interesting variations in the brewery's west coast styles. The beer sits alongside a food menu crafted with care for yourself or to share. All dishes are made by the brewery's kitchen with locally sourced ingredients.
Its location, just to the west of Clark Drive, extends the reach of the "Yeast Van" breweries (Powell, Callister, Andina, Storm and Parallel 49) towards Strathcona Beer Co., about four blocks closer to downtown.
Recommended Beers
Fancy a flight? Here are some sampler suggestions for Container Brewing
View All Beers
Tulip
Origin NEIPA
Tulip
Pour Les Mineurs Grisette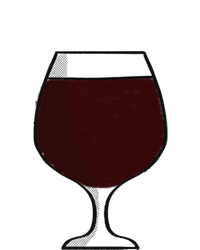 Snifter Dark
Seawise Giant Imperial Stout