brewery
Central City Brewers & Distillers
EST. 2003 | Surrey
Contact & Directions
From humble origins, Central City has built itself up into one of Canada's best craft breweries.
Central City's on-site distillery produces Queensborough Gin, Seraph Vodka, and two types of whisky: Lohin-McKinnon Single Malt Whisky and the 150th Anniversary Lightly Peated Malt Rye Whisky.
Led by one of BC's most respected brewmasters, Gary Lohin, the Central City brewpub quickly became a destination for beer lovers riding the SkyTrain out from Vancouver to Surrey. Lohin's Red Racer IPA helped establish the hoppy IPA style in Canada, and Central City was justifiably rewarded with numerous gold medals at the Canadian Brewing Awards, including Brewery of the Year in 2010 and 2012 — despite being just a small brewpub with limited distribution. That challenge was overcome in 2013 when Central City Brewing and Distilling opened its new, 65,000-square-foot facility. Beyond the Red Racer lineup of core beer styles, Central City also produces barrel-aged barley wines and sour ales, apple and pear cider, and both brown and white spirits: gin, vodka, and whisky. The brewery has a big tasting room and offers tours of its state-of-the-art facility.
Fun Fact
The original Central City brewpub in Surrey does not brew beer on-site any more, but it still serves Red Racer beer alongside excellent pub grub. Central City also operates Red Racer Beatty Street in Vancouver with 40 taps and food — plus, you can even fill growlers there.
Recommended Beers
Fancy a flight? Here are some sampler suggestions for Central City Brewers & Distillers
View All Beers
Pint Glass
Red Racer IPA
Goblet
Thor's Hammer Barley Wine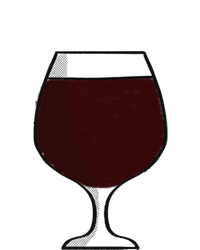 Snifter Dark
Pia Cassis Sour Ale