brewery
Category 12 Brewing
EST. 2014 | Victoria
Contact & Directions
What will Victoria's beer scientist brew up next?
After graduating from the University of Victoria with a PhD in microbiology and biochemistry, Michael Kuzyk spent 20 years working in laboratories, all the while honing his brewing skills at home. His wife Karen, who stayed home to raise their two sons, admits she was more of a wine lover — until Michael started brewing Belgian-style beers, which definitely caught her tastebuds' attention. Open since 2014, C12 thoroughly embraces Kuzyk's scientific pedigree with its "mystery science" marketing, and definitely caters to Karen's love of Belgian beers while also producing cutting-edge West Coast styles, too.
More recently, the brewery has expanded its tasting room considerably,  and added a kitchen that prepares a tasty range of delicious dishes to go along with the excellent beers.
Fun Fact
Category 12 used the Indiegogo fundraising platform to successfully raise over $15,000 to support its Barrelholder program. The money was used to purchase barrels and associated equipment so that the brewery could initiate a barrel-aging program. Since then, C12 has released several different beers that have become even more delicious after spending time in wood.
Recommended Beers
Fancy a flight? Here are some sampler suggestions for Category 12 Brewing
View All Beers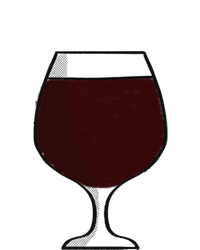 Snifter Dark
Disruption Black IPA
Tulip
Wild IPA
Pint Glass
Juicy Data Hazy IPA