High Mountain
Brewing Co

EST. 1996 | Whistler
High Mountain Brewing Co or the "BrewHouse" as it is known by locals, is located right next to the Olympic Plaza in the heart of Whistler Village.
High Mountain Brewing Co is part of the Mark James Group chain of brewpubs that includes Yaletown Brewing Co. in Vancouver and Surrey's Big Ridge Brewing Co. For a long time after it opened in 1997, it was the only place in the Village to enjoy craft beer since the bars and restaurants there were dominated by big, international mega-brands. Thankfully, that has changed in recent years, but regardless, the BrewHouse is still the best place to enjoy authentic craft beer. Brewer Derrick Franche has a great reputation for cask conditioning, but his entire beer lineup is solid and worth checking out. The brewpub has a good kitchen, with a sit-down restaurant on one side and a bar on the other. Kids are welcome in the restaurant area and will be enthralled by the electric train that runs around the entire complex on an elevated track.
Recommended Beers
Fancy a flight? Here are some sampler suggestions for High Mountain Brewing Co
Mug
5 Rings IPA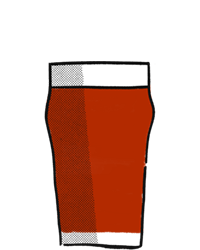 Pint Glass Red
Big Wolf Bitter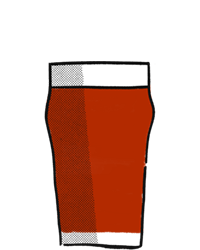 Pint Glass Red
Grizzly Brown Ale
Fun Fact:
The BrewHouse's 5 Rings IPA was named best IPA at the BC Beer Awards in 2012 and 2014. It continues to be one of the best IPAs in the province, but it's only available at the BrewHouse.