brewery
Batch 44 Brewery & Kitchen
EST. 2020 | Sechelt
Contact & Directions
Sechelt's new brewery is a welcoming spot with a long connection to the local restaurant scene.
Batch 44 was founded by two brothers, Emmanuel and George Kobas, in honour of their father Lambros, who opened a Greek restaurant called Pronto's II in the same location back in 1986. The brewery's name refers to the year Lambros was born: 1944. The 78-seat space has been beautifully renovated to show off its brick and wood decor with a long, welcoming bar and a variety of other seating options from more communal tables to cozier booths.
Brewer David Macanulty brings a wealth of experience from decades of working in the BC craft beer industry. His beers are perfectly accompanied by solid pub fare: burgers, wings, and — in the finest Greek tradition — gyros. This emphasis on food makes Batch 44 the perfect spot to fuel up on your journey up the Coast.
Recommended Beers
Fancy a flight? Here are some sampler suggestions for Batch 44 Brewery & Kitchen
View All Beers
Pint Glass
Northwest Pale Ale
Weizen
Wharf Ave Weissbier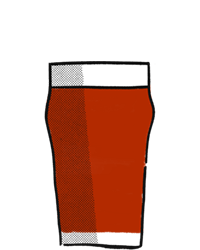 Pint Glass Red
Frosty Morning Scottish Ale