brewery
Barley Mill Brew Pub & Bistro
EST. 1982 | Penticton
Contact & Directions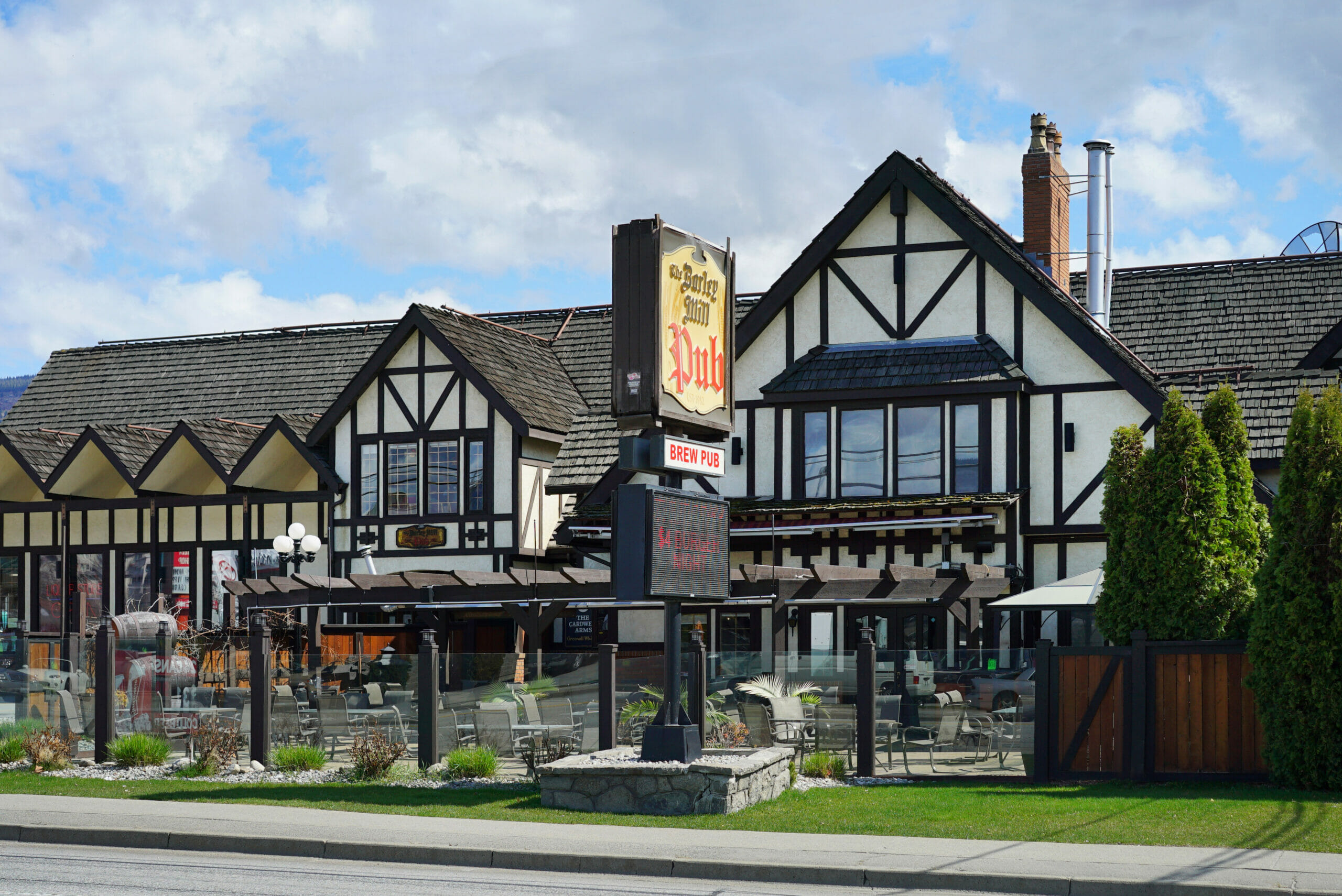 The Barley Mill has been a local favourite since 1997!
The Tudor-style design of this brewpub stands out in Penticton. Step inside and you'll find a large, pub-style restaurant downstairs and a family friendly bistro upstairs that is decorated with a huge collection of sports memorabilia. While you're there, ask for a tour of the tiny brewhouse; it's one of the smallest you'll ever encounter. The atmosphere is friendly and welcoming throughout with a kitchen that will satisfy every appetite. If you're into sports and beer, this is definitely a place you want to check out.
Fun Fact
The Barley Mill opened in 1982 and then added its tiny brewery, which is visible behind glass on the upper level, in 1997.
Recommended Beers
Fancy a flight? Here are some sampler suggestions for Barley Mill Brew Pub & Bistro
View All Beers
Pint Glass
Mustang Pale Ale
Pint Glass Dark
Nite Mare Brown Ale
Pilsner
Caballero Cerveza Mexican Lager