Sunshine
Coast

Explore the Brewers Coast
This is the West Coast beyond compare: deep sea inlets and coastal bays to explore by kayak or sailboat; interconnected lakes and rivers ideal for canoeing; rugged cliffs to climb and trails to bike; beaches and swimming holes for family relaxation. Wash all that down with beer from some of British Columbia's most distinctive craft breweries on the Sunshine Coast Ale Trail.
On BC's southwest coast lies a hidden paradise of coastal geography awaiting discovery. The Sunshine Coast is less than 30 km (18 miles) from downtown Vancouver, but getting there requires a ferry, making it seem like an island unto itself. Or maybe two islands because another ferry in the middle leads to the Upper Coast. Sure, it's possible to drive straight through from Gibsons at the bottom to Lund up top in a day, but who would want to when there is so much to discover and experience along the way? 
Some of British Columbia's most distinctive breweries make their homes on the Sunshine Coast. Persephone Brewing, named for Nick's boat in The Beachcombers, CBC's long-running TV show set in Gibsons, is based on a farm with four acres of hops that are harvested at the end of summer. Award-winning beers are poured in the tasting room where you can fill a growler to take outside to a picnic table right next to the outdoor pizza oven. Maybe plan to stay awhile…
Nearby is Tapworks Brewing Company, founded by three friends who wanted to make their brewery a community hub in the heart of Gibsons. And not too much farther down the Sunshine Coast Highway is The 101 Brewhouse & Distillery, a welcoming spot that offers craft beer, small-batch spirits, and locally inspired food. Sechelt is home to the Batch 44 Brewery & Kitchen, a new brewery founded by a family with a long history in the Sunshine Coast restaurant scene. Take your ale-venture to the air with FLIGHTS to FLIGHTS. This combination Ale and Air Tour introduces you to the Coast's finest tasting rooms and tops it off with a majestic flight of Sechelt Inlet.
Then there is Townsite Brewing in Powell River on the Upper Coast, named for the distinctive Townsite neighbourhood that became a National Historic Site in 1995. With a Belgian brewer at the helm and an eclectic style that embraces PowTown's folksy urban ex-pat mentality, there really is no brewery quite like it. 
Explore the Brewers Coast.
Day 1
Explore the Gibsons Public Market
473 Gower Point Road, Gibsons, BC
A destination for Sunshine Coast visitors and residents of all ages—everyone is welcome to convene and learn, enjoy local food, fresh produce, art and entertainment. The public market hosts seven local merchants and offers activities, workshops, a marine education centre, a community kitchen, and a bistro.
Connecting Flights - Craft Beverage Tours
Bringing the art of craft beer, cider, and spirits, and connecting them with visitors and locals of the Sunshine Coast is their passion. Pick-ups can be arranged at your hotel or Air BNB within 5km (ish) of upper Gibsons or downtown Sechelt, or anywhere along Highway 101 corridor that connects Sechelt and Gibsons, including Davis Bay and Roberts Creek.
538 Pratt Road, Gibsons, BC
Banditry Cider reflects all the endearing aspects of the Sunshine Coast community. Surrounded by 40 varietals of heritage fruit trees producing delicious, clean, and simple cider. Assemble your own charcuterie board with their rich and delicious cheeses, cured meats, olives, artisanal jams, and biscuits, and head over to the picnic area!
Smoke On The Water BBQ
611 School Rd, Gibsons, BC
Get a true taste of southern smoked BBQ. Sourced from local farmers and suppliers for the freshest meats and vegetables.
Soames Hill
639 Bridgeman Rd, Gibsons, BC
Located just above Gibsons, "The Knob" can be summited in a short 40 minutes–but don't forget to leave some time for a water/snack break at the top. Take in stunning views of Gibsons Harbour, the coastal mountain range, Keats, Gambier, Bowen and Vancouver Island.
1053 Stewart Rd, Gibsons, BC
Explore the Beer Farm. Enjoy a beer in the tasting room or outside at a picnic table, perhaps with some pizza prepared in the outdoor wood-fire oven. It doesn't get much better than this.
1632 Sunshine Coast Highway, Gibsons, BC
A little cider house on a big, beautiful 20+ acre property. All are welcome, including kiddos and chill dogs on leashes!
1041 Roberts Creek Road, Roberts Creek, BC
In the heart of Roberts Creek. Fresh ingredients, local suppliers and produce from their own backyard.
1009 Gibsons Way, Gibsons, BC
Founded by locals with a passion for the Coast, the 101 epitomizes the Gibsons lifestyle — it is a community hub where people gather together to enjoy well-made craft beer, small batch spirits, and locally inspired food.
537 Cruice Lane, Gibsons, BC
A community hub where locals and visitors can gather to enjoy beer and a snack in a comfortable, welcoming setting or up on their roof-top patio.
Arcturus Retreat B&B
160 Pike Rd, Gibsons, BC
Welcome to your home away from home. Classic west coast architecture overlooking Howe Sound on the Pacific Ocean, Vancouver's North Shore Mountains, and Bowen and Gambier Islands. Ocean view rooms, full breakfast, home baking, hot tub, spacious decks and transit friendly.
Explore More
Craving time on the water? Rent a kayak or canoe and explore the waters off Gibsons Harbour, venturing over to local islands like Keats Island and Gambier Island. Alternatively, kayak up Sechelt Inlet, watching out for dolphins and deer.
For your cultural fix, head to  Sunshine Coast Museum or one of the numerous art galleries around Gibsons Landing. Better yet, time your trip to attend one of the annual festivals, including the Gibsons Landing Jazz Festival and the annual Sea Cavalcade, or the Sunshine Coast Craft Beer Festival.
Day 2
Travel Info
Drive or bike to Sechelt (23 km).
Day 3
Travel Info
Drive to Earl's Cove (about 1 hour) and then take the ferry from to the Upper Coast (Earls Cove-Saltery Bay).
Drive to Powell River (about 30 minutes).
Explore More
The North Coast is dotted with lakes, rivers and hiking trails. Intrepid canoers take note — the Powell Forest Canoe Route (57 km, roughly 5 days) includes 8 lakes and 5 portages.
For culture junkies, Powell River loves a good festival so there always seems to be something fun happening.  Powell River is also home to Canada's longest-running movie theatre: The Patricia Theatre (built in 1913!).
Tasting Notes: Sunshine Coast
Follow Chantal Ireland on a four-day journey along the brewer's coast on the Sunshine Coast Ale Trail.
Self-guided explorations offer the greatest opportunities for unexpected discoveries – and this journey is no exception. Join Chantel in taking in the sights and tastes of the gorgeous coastline from Powell River, north to Lund.
Produced In Collaboration With
Sunshine Coast Tourism
Paddle to an offshore islet, browse for locally made treasures or relax on a white sand beach: BC's Sunshine Coast, with its sheltered coves and artsy seaside villages, has all the scenic charm and laidback vibe of an island getaway. The difference is that this sunny shoreline is actually part of the mainland and just 40 minutes by ferry from West Vancouver, or 1.5 hours from Comox on Vancouver Island.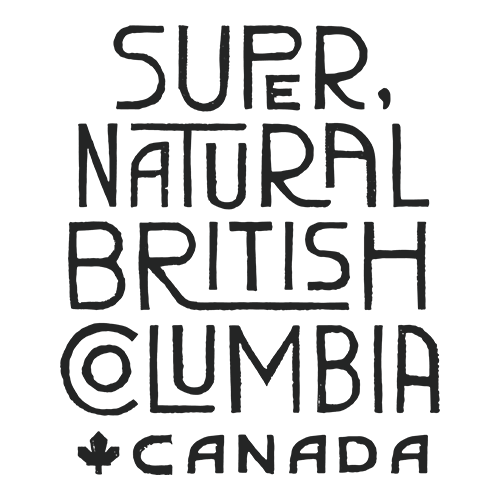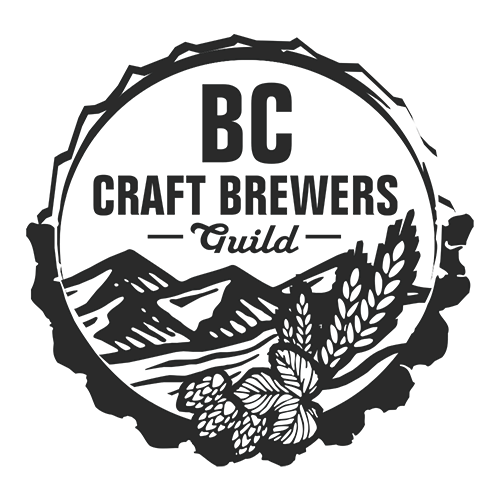 Plan Your Trip:
Explore British Columbia's best kept secret, stretching along 180km of land from Langdale to Lund.
sunshinecoastcanada.com
Book Accommodations:
Find a wide range of options – from the budget traveler to luxury accommodations.
tripadvisor.ca
How To Get Here:
Although it is part of BC's mainland, access to the region is by air or by water due to the mountainous terrain.
sunshinecoastcanada.com